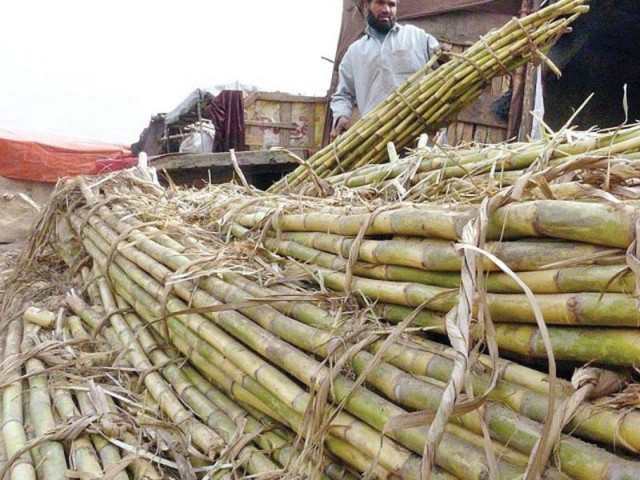 ---
KARACHI: Sindh Chief Minister Syed Qaim Ali Shah has directed the agriculture department to start the forthcoming crushing season from October 10 and start meeting growers and sugar millers to reach a consensus on the price of cane.

He was presiding over a meeting of the agriculture department in which he was given presentations on the Annual Development Programme and the World Bank project of the agriculture department.

Agriculture Secretary Shahid Gulzar Shaikh told the chief minister that the sugarcane cultivation target was fixed at 313,437 hectares and they have managed to achieve it. "Sugarcane production will be around 17.5 million tons and its yield will come to around 600 tons per acre," he said.

Shah told Shaikh to start consultative meetings with growers and millers to fix a mutually agreed sugarcane price. "I am sure that this year there will be no hue and cry on the crushing and pricing issue," he said. The Rs6.2-billion World Bank-assisted Agriculture Growth Project has been launched and will be completed by June 30, 2019, said Shaikh. "Out of the total cost of the project, Rs1.2 billion are for date crops, Rs140.8 million for onions, Rs1.8 billion for chillies and Rs15.5 million for paddy crops," he said.

The objective of the project is to improve the productivity and market access of small and medium producers.

Meanwhile, the chief minister directed the agriculture department to ensure the presence of extension officers in the field. "They hardly go to guide the growers," he said. "This is unacceptable and I will not tolerate any kind of lethargy on their part."

Another World Bank project

Shaikh gave a presentation on another World Bank-assisted project, Sindh Irrigated Agriculture Productivity Enhancement Project, which is worth Rs30.1 billion. This project is aimed at improving agricultural productivity among small- and medium-sized farmers. "We will line 5,500 watercourses in which the World Bank will provide 76% of the funds while the farmers will have to bear the remaining cost," Shaikh explained.

The chief minister also urged the agriculture department to enhance its research capacity. "This is time to introduce hybrid seeds to enhance the yield of the crops and start research work on seeds that require minimum water for growth."

Published in The Express Tribune, September 25th, 2015.

Like Business on Facebook, follow @TribuneBiz on Twitter to stay informed and join in the conversation.