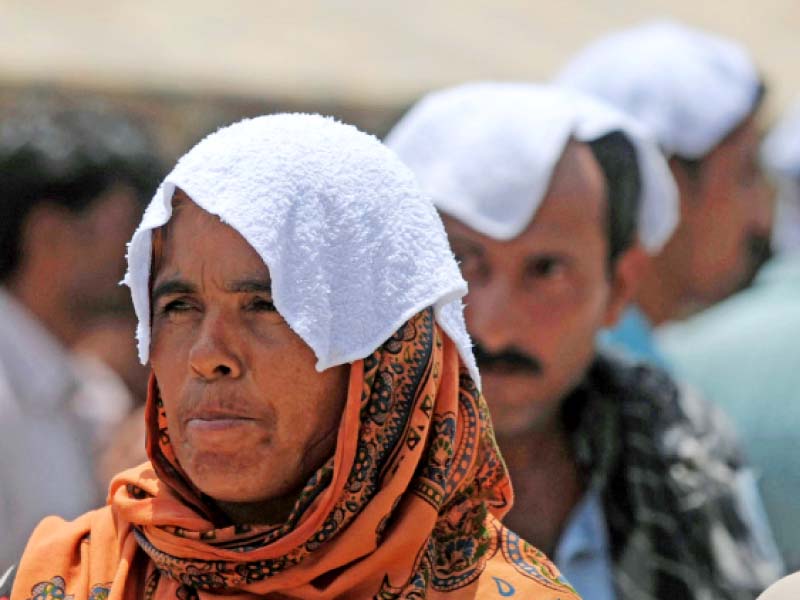 ---
KARACHI: The people of Karachi will experience more hot weather for the next three days. The Met department officials and doctors have advised citizens to adopt precautionary measures and not to expose themselves to direct sunlight.

The maximum temperature on Thursday was recorded at 36 degrees centigrade. The normal temperature for Karachi these days is not more than 34C, the met officials say.

"The rise in temperature may go up to 40C," said met office senior official and focal person, Abdul Rasheed. "This change of weather is unexpected in Karachi," he added.

Rasheed said that the hot weather will continue in the city till Sunday. "The same hot weather will be experienced in other parts of Sindh," he added.

The met officials have informed the Sindh government and the Provincial Disaster Management Authority to take precautionary measures against another possible heatwave. The provincial government has directed all public sector hospitals to immediately set up heatstroke centres.

"We have hot weather in October but this is very different," said Rasheed, adding that people should not worry about the hot weather but must take appropriate measures.

The chief secretary, Muhammad Siddique Memon, has directed the health department to ensure the availability of doctors and paramedics in emergency departments round the clock. He has strictly ordered hospital managements to make these arrangements.

Officials and medical experts have advised citizens not to go outside unless it is absolutely necessary, especially when it is very hot. They have also advised people to drink lots of water to avoid dehydration.

Over 1,300 people died in the city due to the heatwave. Medical experts alleged that the government failed to take proper measures when the hot weather hit the city. Even officials of the public sector hospitals believed that the provincial government woke up late, after hundreds of bodies had already been brought to the hospitals.

Environmentalists say that the change in weather is due to climate change. They say that the government and other organisations should initiate an extensive plantation drive in the city.

Health experts and civil society activists have criticised the government for not disseminating heat-related information among the masses.

Published in The Express Tribune, September 18th, 2015.