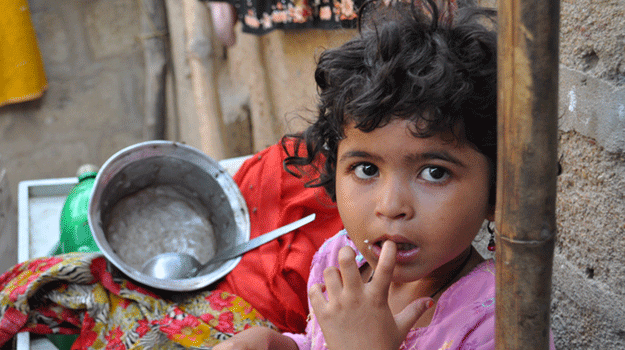 ---
KARACHI: Activist Rubina Brohi, who spent her childhood playing out on the streets, doesn't let her six-year-old daughter go outside to the nearby shop, even with the girl's father. "I don't give her permission to go. I feel insecure…"

Taking the discussion further, chairperson of the Sindh Human Rights Commission (SHRC), Justice (retd) Majida Rizvi, asked the participants: "Why is this happening? Why aren't we going forward? Why are children not protected?"

There was a brief silence as activists, politicians, lawyers and even police officers started sharing views and thoughts about children, gathered at a round-table conference on 'Child Rights, Abuse, Legislation and the Way Forward,' organised by SHRC at Avari Towers on Tuesday.

Zahida Hashmi from the SOS Village started off by saying that the gap between public and private sectors was widening, there was no implementation of laws in society, and no one was even willing to follow it them.

Moving on to cases of child abuse, Investigations SSP Faizullah Korejo said that the worst kind of child abuse was that of underage girls and boys working in houses as domestic servants. "They have no education and can be termed as bonded labour. They run away from such homes to pursue freedom."

Former Sindh Police IG Niaz Ahmed Siddiki pointed out that while legislation is important for child rights, it cannot be effective unless their rules of business are made. Activists pointed out that the rules of business for Domestic Violence (Prevention and Protection) Bill 2013 and Sindh Child Marriage Restraint Act 2013 are yet to be notified by the law department.




Speaking on the police performance, Siddiki said that the incidence of such crimes was higher in the UK and US as compared to Pakistan, but there was a sense of security there, which is why people want to move there.

Sarah Zaman from Shirkat Gah said that the budget is an important aspect of law-making, and funds should be set aside for training and spreading awareness among the people regarding the law.

The discussion then moved towards courts where children of a divorced couple are brought to the court to meet their parents. "They should have a separate room, a separate day for visiting or even a separate court," were some of  the suggestions.

Despite the availability of laws, the process of legislation should carry on, stressed MPA Sharmila Farooqi, calling for laws on child trafficking and other violations. Farooqi said that she is establishing a home for street children from her own funds, and it will be completed within a year.

Deputy speaker of the Sindh Assembly, Shehla Raza, shared incidents when the government tried to help children and young girls of abuse and violence, and faced difficulties. "When we try to help them, they ask for money or official jobs. Other times when we intervened and gave money, no money was spent on the education of the girls. Sometimes they would ask why we have come. I have a lot of complaints and grievances…"

Published in The Express Tribune, September 16th,  2015.