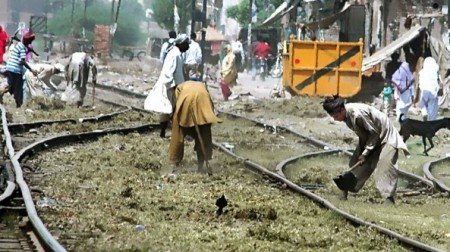 ---
KARACHI:
The railway ministry is preparing to launch of a new train service dubbed the Karachi Circular Railway within the metropolis.
While speaking to Express, Railway Minister Ghulam Ahmed Bilour revealed that the project is being initiated with the cooperation of Japan. The project is expected to launch in 2010, and will be completed within two years.
Revenue generated from the rail service will be divided amongst the federal, provincial and city government. Forty small train stations will be constructed, and 42 kilometers of new railway track will be laid out for the new service.