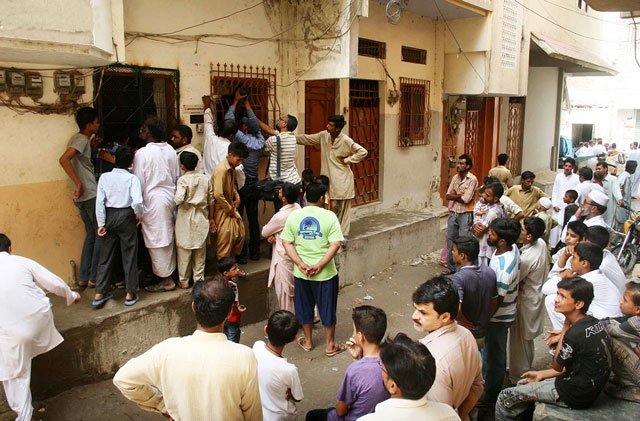 ---
KARACHI: A religious teacher reportedly slit the throats of his wife and two children before killing himself in Manzoor Colony area of Karachi on Wednesday.

Tariq, who taught Quran to children in his locality, allegedly managed to kill his entire family except one of his boys, Hammad, who was recovered wounded by the police from the crime scene, sources said.

Read: Police arrest rape, murder suspect in Karachi

"Tariq's family belongs to Dera Ismail Khan and they had rented the ground floor of a house in the precincts of Baloch Colony  Police Station where they had been living for 2.5 years," Additional IG Sindh Police Mushtaq Mehar told The Express Tribune.

According to the police official, the house owner and other residents of the area informed the police about the incident after they saw plumes of smoke rising from the ground floor of the house.

"Investigations are being carried out. However, nothing concrete can be said about the incident at this stage," the additional IG said.

Read: Students carry out 'suicide pact' during assembly in Karachi

"The fire which engulfed the house immediately after the killings has only added to the mystery surrounding the incident," he added.