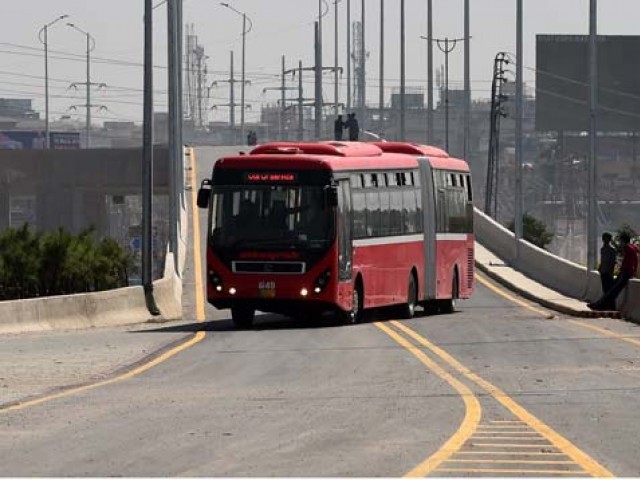 ---
ISLAMABAD:



Times seem to be changing for the better as women increasingly become part of the country's work force. However, in doing so, they have to face various aspects of the patriarchal society they live in.




For many, it is of the workplace environment that is problematic, while for others it is lack of public transport.

A study, 'Decent Transport for Working Women', carried out by the International Labour Organization in 2011, states that "women commonly face inappropriate behaviour and harassment on streets, at workplace and in public."

The situation in the twin cities is no different. Very few working women have the facility of office transport or the means to own a car. Thus, the majority have to rely on public transport.

The study said women in Islamabad travelled through public transport because of affordability and necessity.

The recently-launched Metro Bus Service (MBS) has proved to be a relief for many, but a significant section of passengers — women — sees the project as incomplete.


Female commuters demand shuttle vans, track extension. ILLUSTRATION: ESSA MALIK

People working in offices of the federal government and nearby areas, along with those who travel to Rawalpindi from the capital, are all praise for the service. A large section of female commuters, however, still faces problems.

"Metro bus is undoubtedly a great relief for me both in terms of time and money," said Fauzia who lives near Saddar, Rawalpindi and works in a government department on Constitution Avenue. "I have to, however, walk for about 8-10 minutes from my home to the metro station and then again from the station to my office."

Another passenger, Shahana, spends around Rs15,000 every month on taxi fares. "I am a government servant. It is not at all feasible for me to spend that much amount of my salary on this, but I have to do it because I am a woman," she deplored. "If I were a man I would have bought a motorbike or travelled though public transport to save money," she added.

She told The Express Tribune that although MBS provides a comfortable journey, her parents are not in favour of her using the metro bus as she has to change vans and walk for 10-15 minutes. "A shuttle service would have brought down my monthly travel expenditures to around Rs1,000 only," Shahana added.

In June, after the MBS launch, the Punjab Metro Bus Authority had announced to launch a shuttle service from various points in the twin cities to take commuters to metro bus stations but the promise is yet to materialise.

Parents and family members tend to take special care in terms of transport facilities for their children, especially girls. "I got admission in this university as it provides a separate transport for female students. My parents do not worry even if I have evening classes," said Irum, a student of International Islamic University Islamabad. "Government should also plan to launch a women's only transport service. It will undoubtedly be a much bigger success than the metro," she added.

A number of residents still remember the Varan bus service. "For me, Varan was much better if I compare it with metro. I live in Sector G-10 and just had to walk for a minute from my home to catch the Varan bus. Whereas now, I have to travel through public transport and spend around Rs15 to reach the metro station," said Iqra.

Sobia, who rarely travels via metro bus although the station is next to her office, said it would have been more helpful had MBS covered more stops. She said the government should extend the service to more areas.

Published in The Express Tribune, September 6th, 2015.
COMMENTS (1)
Comments are moderated and generally will be posted if they are on-topic and not abusive.
For more information, please see our Comments FAQ