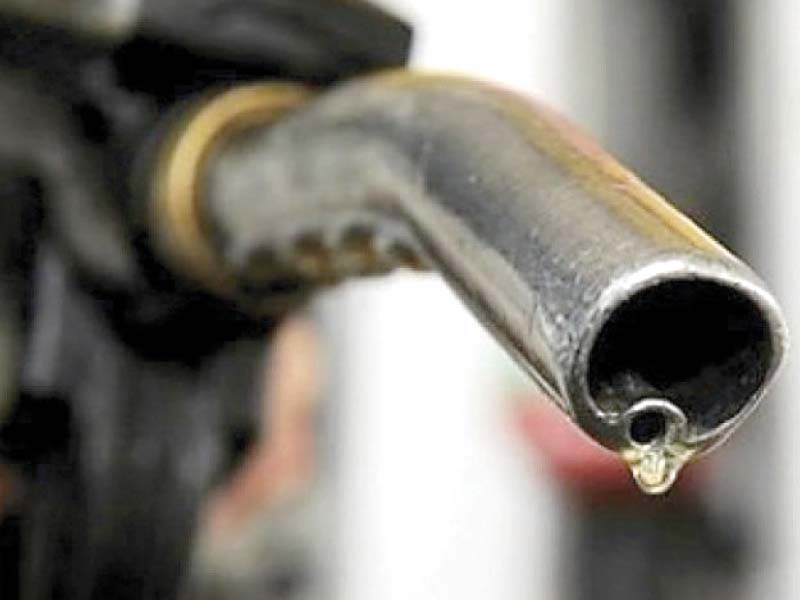 ---
ISLAMABAD:



In the wake of the recent fall in global oil prices, the country's Oil and Gas Regulatory Authority (Ogra) recommended on Friday a major cut in fuel prices, including a Rs6.14 per litre reduction in the price of petrol.




However, the government may attempt to strike a balance between the need to keep government tax revenues steady and passing on to consumers the effects of lower global oil prices.

In its recommendations sent to the Petroleum Ministry, Ogra proposed sharper cuts in the prices of petrol, diesel, high-octane blended component (HOBC) and kerosene.

The regulator has proposed a cut of Rs6.14 per litre in petrol prices which will come down Rs76.76 to Rs70.62 per litre. Petrol is a fuel widely used in cars and motorcycles owned by middle class commuters.

Read: Centre to consult provinces on regulating LPG market

The price of high-speed diesel (HSD), a fuel used by transportation businesses and farmers, may be slashed by Rs7.40 per litre – a reduction after which it will go down from Rs85.02 per litre to Rs77.2 per litre.




The price of light diesel oil (LDO), an industrial fuel, may be cut down by Rs6.48per litre. The LDO's current price is Rs56.59 per litre. The price of kerosene oil, used as a fuel by the poorest of Pakistanis, has been proposed to be reduced by Rs7.07 per liter. Its current price is Rs60.11 per litre.

The price of HOBC, a fuel used in luxury cars, has been recommended to be lowered by Rs7 per litre, taking the price down from Rs82.79 to Rs75.79 per litre.

However, that proposal apparently faced opposition from the finance ministry, which has committed to the International Monetary Fund (IMF) that it will raise tax revenues.

Since last year, the government has seen a precipitous drop in its revenues from the taxes on oil, resulting in a widening fiscal deficit. The government has, therefore, raised rate of the GST on diesel to bridge the gap.

Read: NAB starts probing LNG imports from Qatar

In the ongoing month of August, the government had raised the tax rate to absorb some impact of lower global oil prices. The government is, therefore, likely to follow the same practice to enhance revenue collection.

A final decision, however, will be taken by Prime Minister Nawaz Sharif, and will be effective from September next month.

Following a nuclear deal between Iran and the global powers in July, the prices of oil have witnessed further decline. Experts are of the view that global oil prices will come down further after enhanced supply of Iranian oil in the global market.

Published in The Express Tribune, August 29th, 2015. 
COMMENTS (1)
Comments are moderated and generally will be posted if they are on-topic and not abusive.
For more information, please see our Comments FAQ