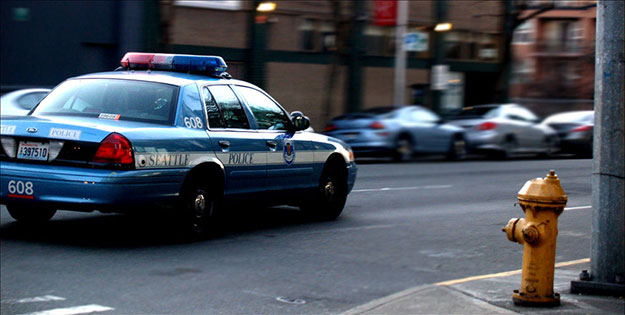 ---
Seattle police witnessed the "miracle of childbirth" when a patrolman pulled over a speeding car en route to an area hospital, and ended up helping a woman in labor deliver her baby girl, police said on Monday.

Patrolman Anthony Reynolds pulled over a car he saw speeding through red lights at about 3.45pm on Sunday, Seattle police said in a statement.

Read: Milwaukee man pronounced dead, then moves and breathes - authorities

As the officer approached the car, the father-to-be jumped out of the driver's side and shouted that his wife was in labor, and pleaded with the officer to let him keep going to a hospital, according to the police statement and audio captured of their interaction.

The officer, after telling him he'd be safer in an ambulance, called for medics.

They were soon joined by three other officers as the couple's baby girl was born.

"The couple's baby was determined to beat medics to the scene," police said, adding that the officers witnessed the "miracle of childbirth."

After her first full-throated cry, the newborn began struggling to breathe, and, with the help of the mother, Reynolds "cleared the baby's airway and got her breathing again," police said.

The ambulance arrived and took the pair to an area hospital in stable condition.

Read: German grandmother gives birth to quadruplets at age 65

Audio of the birth, including the baby's first cries, was captured by the officers, as was video footage of the new father thanking each of the assisting officers with a handshake and a hug.
COMMENTS (1)
Comments are moderated and generally will be posted if they are on-topic and not abusive.
For more information, please see our Comments FAQ