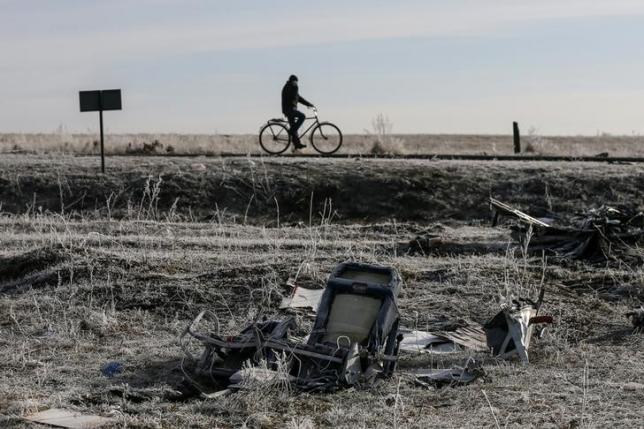 ---
AMSTERDAM: Dutch prosecutors from a joint international criminal investigation into the 2014 downing of flight MH17 in eastern Ukraine say some of the debris recovered from the site may belong to a Russian-made missile system.

Read: Russia likely to veto UN vote on MH17 tribunal

The Netherlands' national prosecutor's office said that the fragments, possibly from a BUK surface-to-air missile system, were in the possession of the Dutch Safety Board, which is conducting the civilian investigation into the crash.

Read: MH17 families sue Russia-backed Ukrainian rebels for $900m

MH17 crashed over territory held by pro-Russian rebels in July 2014, killing all 298 aboard, mostly Dutch citizens.


COMMENTS
Comments are moderated and generally will be posted if they are on-topic and not abusive.
For more information, please see our Comments FAQ