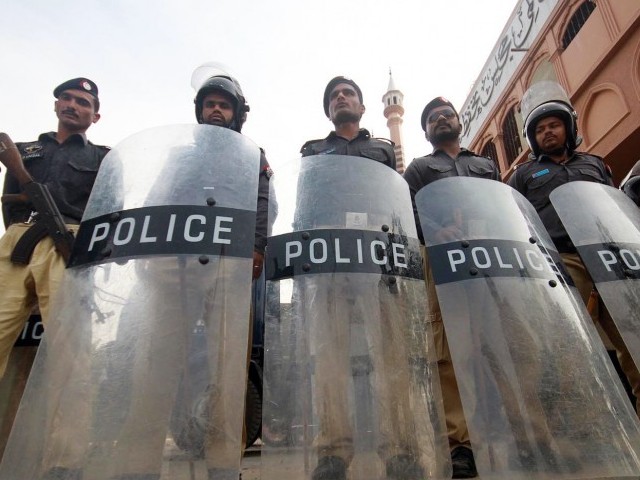 ---
ISLAMABAD:



With the help of eminent jurists, top legal functionaries and lawyers, a raft of proposals have been drawn up on how the country could rid itself of 'thana culture' in the country.




The proposals were presented before the apex court by senior lawyer Khawaja Haris on Sunday.

Four months earlier, Justice Jawwad S Khawaja of the Supreme Court had assigned Haris the task of collating comprehensive proposals regarding improvement in the criminal justice system.

Similarly, a senior official revealed that the federal government has also formed a commission to give proposals for the improvement of criminal justice system.

Pursuant of the court's order, Haris had solicited suggestions and proposals from advocates general, prosecutors general, secretaries' prosecution, inspectors general of police and some eminent retired civil servants for the rectification of the citizens' grievances towards the police regarding registration of an FIR and fair, honest and effective investigation.

It was suggested that people's grievances can be resolved through prompt registration of an FIR, fair and honest investigation and ensuring that statements of first informant and prosecution witnesses are promptly and accurately recorded.

Similarly, the defence put by the accused is promptly, fairly and accurately recorded, and accused is not forced to make a confession nor subject to torture by the police nor false recovery are planted on him.

The report suggests that refusal of the officer in-charge of police station in registering an FIR should be made a cognisable and non-bailable offence punishable in the severest manner such as a sentence of impotence that may extend to five years and also entailing dismissal from service.

"A universal access number (UAN) and website should be provided to the general public for promptly filing a complaint so that in case the concerned in-charge of the police station has refused to an FIR in terms of Section 154 Cr.P.C a prompt complaint can be lodged with the competent authority."

The report further states that one confusion is attached regarding the registration of an FIR is that it involves serious consequences in terms of immediate arrest of persons nominated as accused.

The report recommends that discretion power of police officer should be structured through rules, regulations, guidelines and SOPs to be issued by the competent authorities.

The report also recommends that cases of petty nature may be resolved without initiating criminal proceedings, adding that in Khyber-Pakhtunkhwa (K-P), a body namely Dispute Resolution Council has been formed for this purpose.

It is also suggested that in police, there should be separate units for the security as well as investigation proposes.

Published in The Express Tribune, June 29th, 2015.