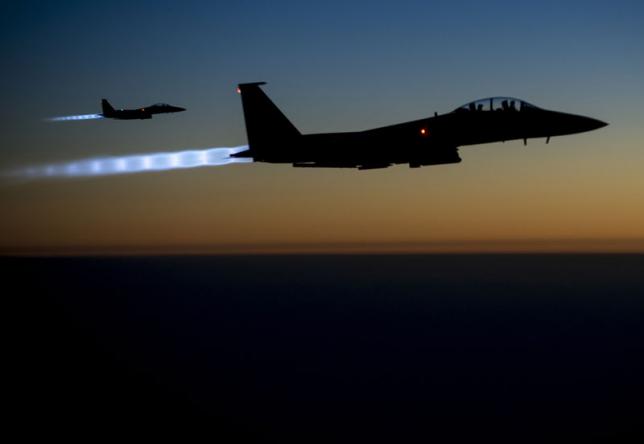 ---
KABUL: US military air strikes have targeted militants who were threatening international coalition forces near the border in eastern Afghanistan, a US forces spokesperson said on Sunday.

Most foreign forces withdrew from Afghanistan when NATO combat operations ended last year. Around 13,200 international troops are part of a new training mission, while a small contingent of US troops is separately fighting the Taliban and other militants.

The first air strike took place on Friday in Nuristan, an eastern province next to Pakistan that is partially controlled by the Taliban.

Another strike followed in Paktika on Saturday, a stronghold of the Haqqani network and other groups allied with the Taliban.

A spokesperson for US forces in Afghanistan declined to say which troops were involved and the nature of the threat.

"I'll generally say coalition forces for both," Colonel Brian Tribus said.

Six militants were killed in the first air strike, according to an interior ministry report, which also indicated an al Qaeda operative had been killed in the second.

Most US forces withdrew from Afghanistan last year, leaving a small contingent of 9,800 troops to help train Afghan forces and conduct operations against the Taliban and other militants.

This includes around 3,000 US troops that operate outside the new, two-year NATO training mission. The activities of US special forces engaged in counter-terrorism operations have not been made public and little is known of their activities.

In the first fighting season since the official end of the NATO combat mission last year, the Taliban have made gains across the country and succeeded in overrunning 15 district headquarters, according to a senior Afghan security official.

Additionally, support for Islamic State, or Daesh as the group is known locally, has spread and the group is expanding its contingent of foreign fighters and disenchanted Taliban militants.
COMMENTS
Comments are moderated and generally will be posted if they are on-topic and not abusive.
For more information, please see our Comments FAQ