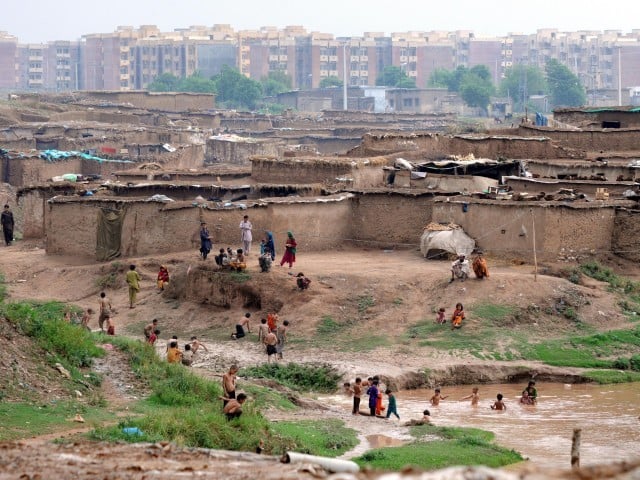 ---


The Awami Workers Party and All Pakistan Alliance for Katchi Abadis have condemned a plan by the district administration to demolish all informal settlements in the federal capital.




A meeting of AWP candidates for the upcoming local body elections on Sunday vowed to peacefully resist any attempts to illegally evict katchi abadi residents and firmed up their plans to take part in the upcoming local government elections to represent their interests, a press release stated.

During a hearing at the Islamabad High Court on Friday, the Capital Development Authority submitted details of a four-phase demolition plan. The authority said it would raze at least 42 slums across the city after Eidul Fitr. The CDA report did not explain where the thousands of displaced slum residents would be expected to go when their homes are demolished, the statement said.

"The residents of these so-called illegal slums are hard-working productive citizens, including construction workers, street cleaners, domestic workers, and fruit-sellers," said AWP Punjab President Aasim Sajjad Akhtar at the joint meeting. He added that "their sweat allows the rest of Islamabad to function, yet the authorities believe they have the right to settle and get rid of them whenever they see fit."

All Pakistan Alliance for Katchi Abadi Secretary General Chaudhry James said "We have spent all of our lives working in the service of Islamabad's well-to-do classes so that we could earn enough to build these humble roofs over our heads. The CDA cannot just make us homeless overnight without providing an alternative place to live."

Published in The Express Tribune, June 29th, 2015.