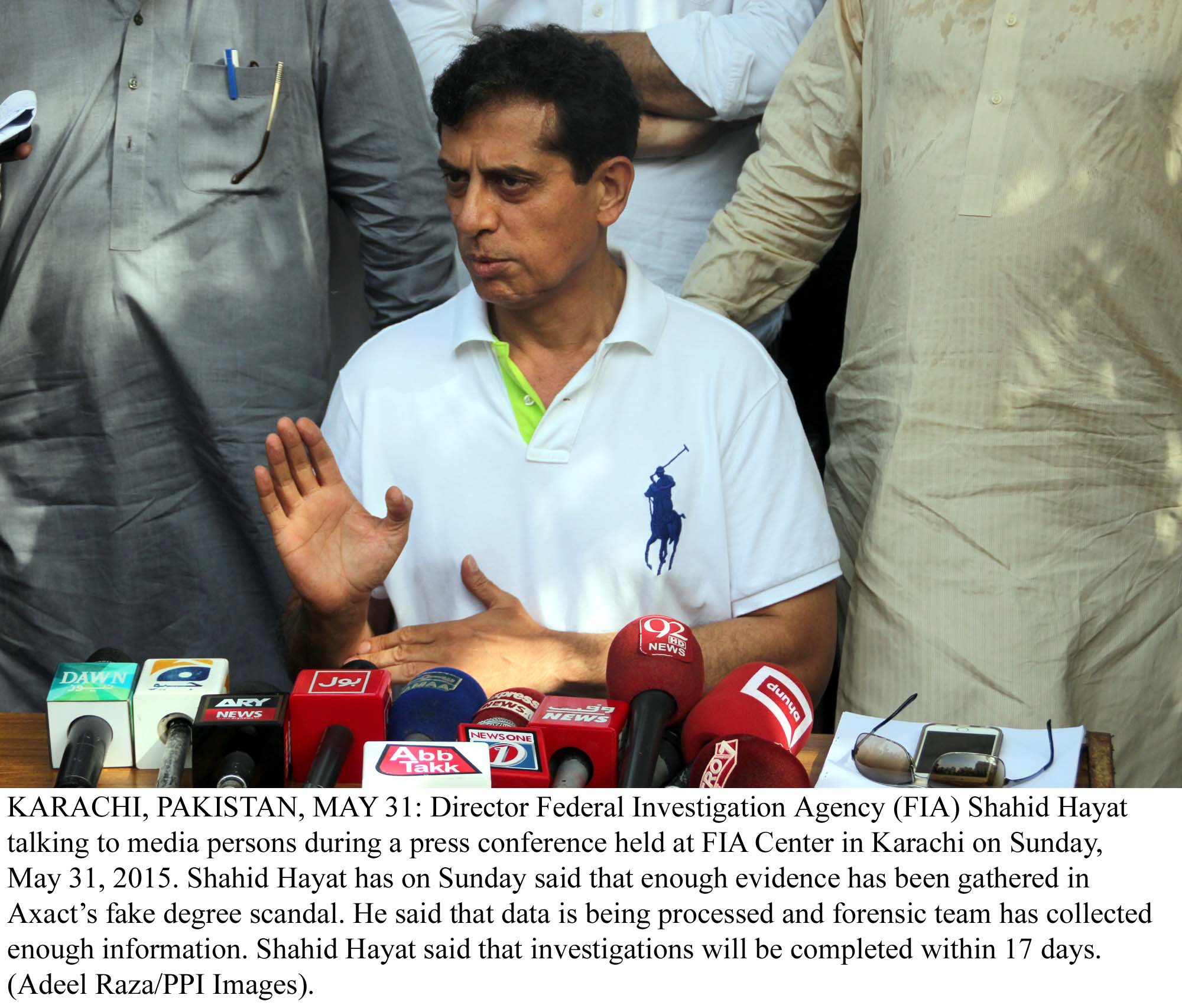 ---
ISLAMABAD:



With the crackdown against mafias and financial terrorism gaining momentum, the Federal Investigation Agency (FIA) has been empowered to detain suspects for 90 days. These powers were earlier available exclusively to the paramilitary Rangers in Karachi.




The federal government has extended the power to the FIA, enabling it to keep suspects in custody for three months under the ambit of the Protection of Pakistan Act (PPA), which was enacted last July.

Confirming the development, a senior interior ministry official said the powers were delegated to the FIA keeping in view two aspects of the Karachi operation: a.) to eradicate militancy and, b.) to combat financial terrorism.

A large number of suspects have been detained by the Rangers during the operation and they are being interrogated under the same law. "Now the federal agency will also be able to interrogate the suspects thoroughly," the official added.

During a recent meeting of the Sindh Apex Committee, Major General Bilal Akbar, the director general of Rangers  in Sindh, had disclosed a nexus of politicians, civil servants and gang lords involved in supporting organised crime and terrorism syndicates in Karachi.

Read: Lid lifted on shady work of corrupt officials

Maj Gen Akbar alleged that billions of rupees collected from extortion, land grabbing, targeted killings and other rackets were flowing into the coffers of certain top political personalities of the province. Part of this huge amount of money was being used for funding terror, Lyari gang war and criminal activities across the metropolitan city.

Political parties had called for an investigation into the claims made by Maj Gen Akbar. Pakistan Peoples Party Senator Aitzaz Ahsan said the claims should have been backed by credible evidence. Meanwhile, Pakistan Tehreek-e-Insaf's Shah Mahmood Qureshi has asked the federal government to make the Rangers report public.

Scotland Yard team in Islamabad?

Moazzam Ali Khan, a key suspect in the Imran Farooq murder case, has been shifted to Islamabad, where he is expected to be quizzed by Scotland Yard investigators.

Pakistani officials will also join the interrogation of the suspect.

Moazzam was arrested in April this year from Azizabad, Karachi, for his alleged role in the killing of the Muttahida Qaumi Movement (MQM) convener in London.

Read: Embezzlement of funds: 'Family of ghosts' drawing salaries from KMC, says FIA

While media reports suggested a two-member team of Scotland Yard has arrived in the capital city, an interior ministry spokesperson did not confirm the news.

Interior ministry officials also remained tight-lipped over the 'leaked statement' of MQM's senior leader Tariq Mir to Scotland Yard, admitting the party had received funds from the Indian government.

Published in The Express Tribune, June 28th, 2015.