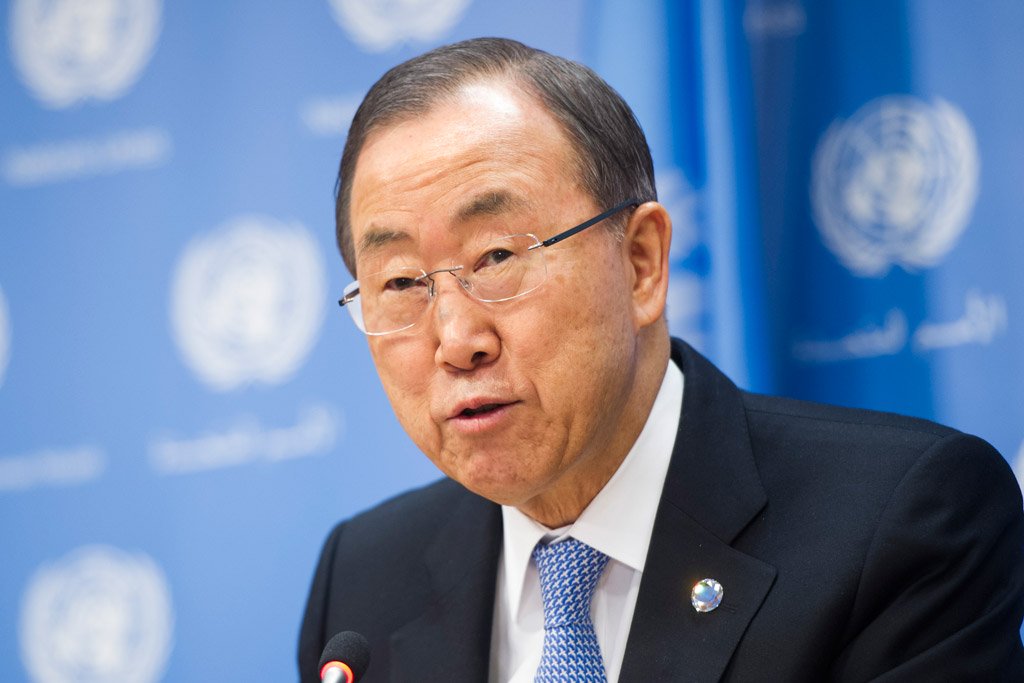 ---
UN Secretary General Ban Ki-moon offered Pakistan assistance on Friday to deal with the deadly heatwave in Karachi and other parts of lower Sindh which has claimed at least 1,001 lives, Radio Pakistan reported. 

"The United Nations would respond positively if a request comes from Pakistan to deal with the situation," a spokesperson of the World Body Chief said, while addressing the media in New York. However, the spokesperson added Pakistan has so far not requested for UN assistance in dealing with the crisis.

Read: Death toll from killer Karachi heatwave surpasses 1,000

Temperatures in the metropolis may have dropped for the first time in six days below 36 degrees Celsius but the number of fatalities from sunstroke and dehydration continued to mount on Thursday.

Some 72 deaths were reported during the day as Karachi and Sindh's denizens reeled from the sweltering heat, taking the fatality count to 1,001 – 179 of whom remain unidentified. The heat wave in Karachi coincided with severe electricity cuts, leaving many without fans, water or light, and the beginning of the holy month of Ramazan, when many Muslims do not eat or drink during daylight hours.

Read: Karachi heat wave: AWP condemns govt inaction to stop deaths

Meanwhile, weather experts have issued a chilling warning about the extreme weather and climate events that people in Pakistan and neighbouring India can expect with more frequency. "The region will have more of such events in future as well," warned Dr Qamaruzzaman Chaudhry, UN World Meteorological Organisation's special envoy and former Pakistan Meteorological Department (PMD) director-general.
COMMENTS (4)
Comments are moderated and generally will be posted if they are on-topic and not abusive.
For more information, please see our Comments FAQ