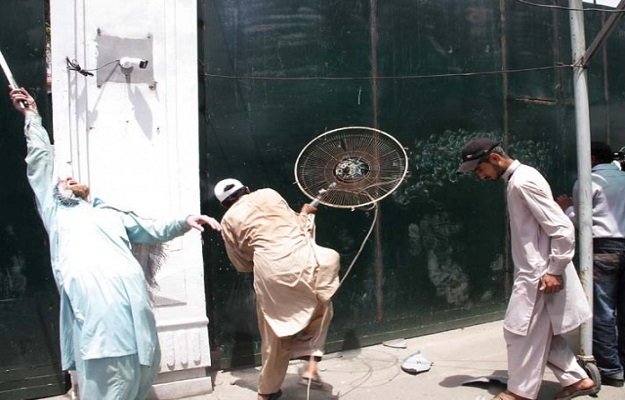 ---
LAHORE: Lahore High Court (LHC) on Thursday directed the government to fill all vacant posts reserved for persons with disabilities within three months.

The court also directed the government to file a compliance report on implementation of the disabled quota in private institutions.

Hearing a petition seeking the implementation of the disabled quota, Justice Mansoor Ali Shah declared void the agreement between the visually-impaired persons and the Punjab government reached two weeks ago.

The agreement was signed on June 10 after the visually-impaired persons staged a series of protest demonstrations. The government had assured protesters that they would be given suitable jobs before the end of October.

Appearing before the court on Thursday, Advocate Azhar Siddique stated that the federal and provincial governments were not implementing the quota specified for the disabled in all jobs. "Due to this behaviour, the disabled persons are compelled to protest on the streets for their rights," he said.

Appearing on behalf of the Punjab government, a law officer said that an agreement had already been signed between the protesters and the government to provide them jobs. He requested the court to give the government six months to implement the agreement.

"The government has already circulated an advertisement to fill 1,909 vacant posts reserved for the disabled in various provincial departments. Around 943 more such posts will be advertised soon. We are going to fill another 1,545 vacant posts in various district government departments. Another 1,754 vacant posts will be advertised later," he said.

Regarding alleged police violence against disabled persons during their protests, the law officer said no police official had assaulted them.

Appearing on behalf of the federal government, a law officer sought more time to implement the quota for the disabled.

The judge expressed displeasure with the response and directed him to file a formal reply at the next hearing.

The court then adjourned the hearing till July 16.

Published in The Express Tribune, June 26th, 2015.