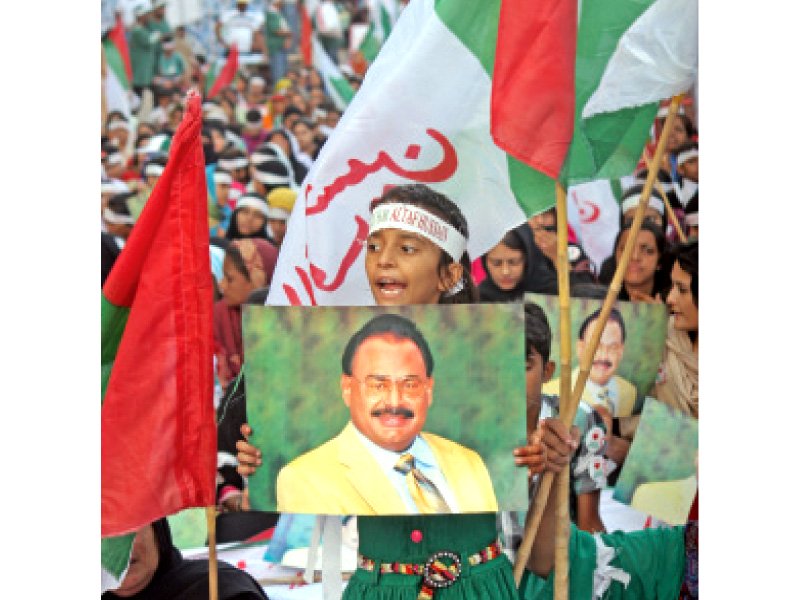 ---
ISLAMABAD: The country's security establishment will seek registration of a treason case against Muttahida Qaumi Movement (MQM) chief Altaf Hussain in the wake of BBC's claim that his party received funds and training from India.

"It is time the government should move against him [Altaf Hussain] in the light of the BBC report on the MQM-India nexus," said a source in the security establishment. It is believed the security establishment has decided to persuade the federal government to ban the MQM and file a treason case against its chief Altaf Hussain.

The source said a 'dossier' will be prepared on 'MQM-India nexus' in view of the BBC report.  "The government will be asked to formulate a response to be given to India on its interference in Pakistan through its proxy Altaf Hussain and his close aides," the source revealed.

Read: Karachi unrest: MQM received funds, training from India, BBC

Pakistan has recently accused India's premier intelligence agency, the Research and Analysis Wing (RAW), of whipping up terrorism in the country.

Allegations that the MQM has links with India are nothing new but the BBC report marks the first time any Western media network has talked about this.

The source claimed that security forces and intelligence agencies found 'compelling evidence' against the MQM during the ongoing targeted operation in Karachi. The source said the BBC report vindicated Pakistan's apprehensions that RAW was behind creating unrest in the country.

Read: Political reaction: MQM must prove its innocence, says Khawaja Asif

Relations between Pakistan and India have been tense since last several weeks due to a series of controversial statements given by the Indian political leadership. In one such statement, the Indian defence minister blatantly admitted that his country would use terrorists to neutralise terrorists. His remarks implied that India was using certain militant groups to foment violence in Pakistan.

More recently, Indian Prime Minister Narendra Modi acknowledged that his country played a part in the events of 1971 that led to the breakup of Pakistan. The latest BBC revelations will certainly sour the already tense relations between the two nuclear-armed neighbours.

Published in The Express Tribune, June 25th, 2015.