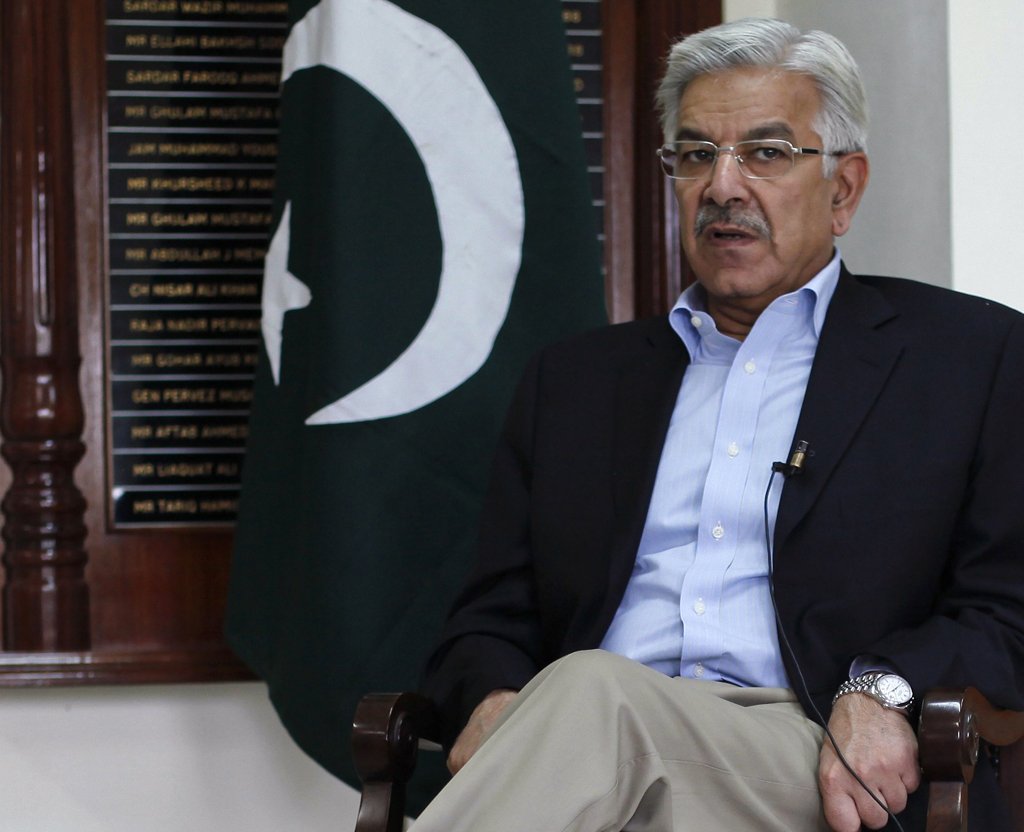 ---
ISLAMABAD:



Reacting on the surprising revelation made by the British Broadcasting Corporation (BBC) on Wednesday that Muttahida Qaumi Movement (MQM) 'received Indian funding', Defence Minister Khawaja Asif said it is not 1992 but rather 2015 and MQM has to prove its innocence.




"Just issuing a statement that the BBC report is a table story is not sufficient," he said and demanded that the party has to clarify its position in London.

The minister said if allegations levelled by the BBC news story against the MQM proved right then the party will have to face consequences, adding that if it proves that MQM got funding from India then there will not be any difference between India and MQM.

Minister for Information, Broadcasting and National Heritage Pervaiz Rashid said the government was examining the BBC report regarding the MQM.

Read: BBC special report to reveal 'Indian funding' of MQM




"The government will decide about the future course of action after thoroughly examining the BBC report," he said while talking to a news channel.

The Foreign Office, he said, was also examining the report.

"Allegations by the BBC against the MQM should be investigated," said Jamiat Ulema-e-Islam-Fazl (JUI-F) chief Maulana Fazlur Rehman's spokesperson Jan Achakzai.

He said India is involved in an organised proxy war in Pakistan from Balochistan to Karachi to Federally Administered Tribal Areas (Fata) and RAW, India's spy agency, has cultivated proxies and was providing funding, logistics, travel documents and training.

Jamaat-e-Islami (JI) Ameer Sirajul Haq said the BBC report is sufficient enough to open the eyes of rulers.

Read: PML-N, MQM deny poll rigging claims

He said in a statement that the rulers had been turning a blind eye towards the MQM during the last three decades due to political considerations. "The silence of rulers had entrapped our biggest city [Karachi]."

The JI chief said our government should have exposed Indian activities in Kararachi but the job is being done by UK agencies.

Pakistan Muslim League-Quaid (PML-Q) senator Kamal Ali Agha said the allegations levelled against the MQM were of grave nature.

PTI senior leader Shah Mehmood Qureshi said: "They [MQM] should come out and clarify to the people that this report is not correct," he said, adding, "If they think it unjust, they should take legal action."

Published in The Express Tribune, June 25th, 2015.