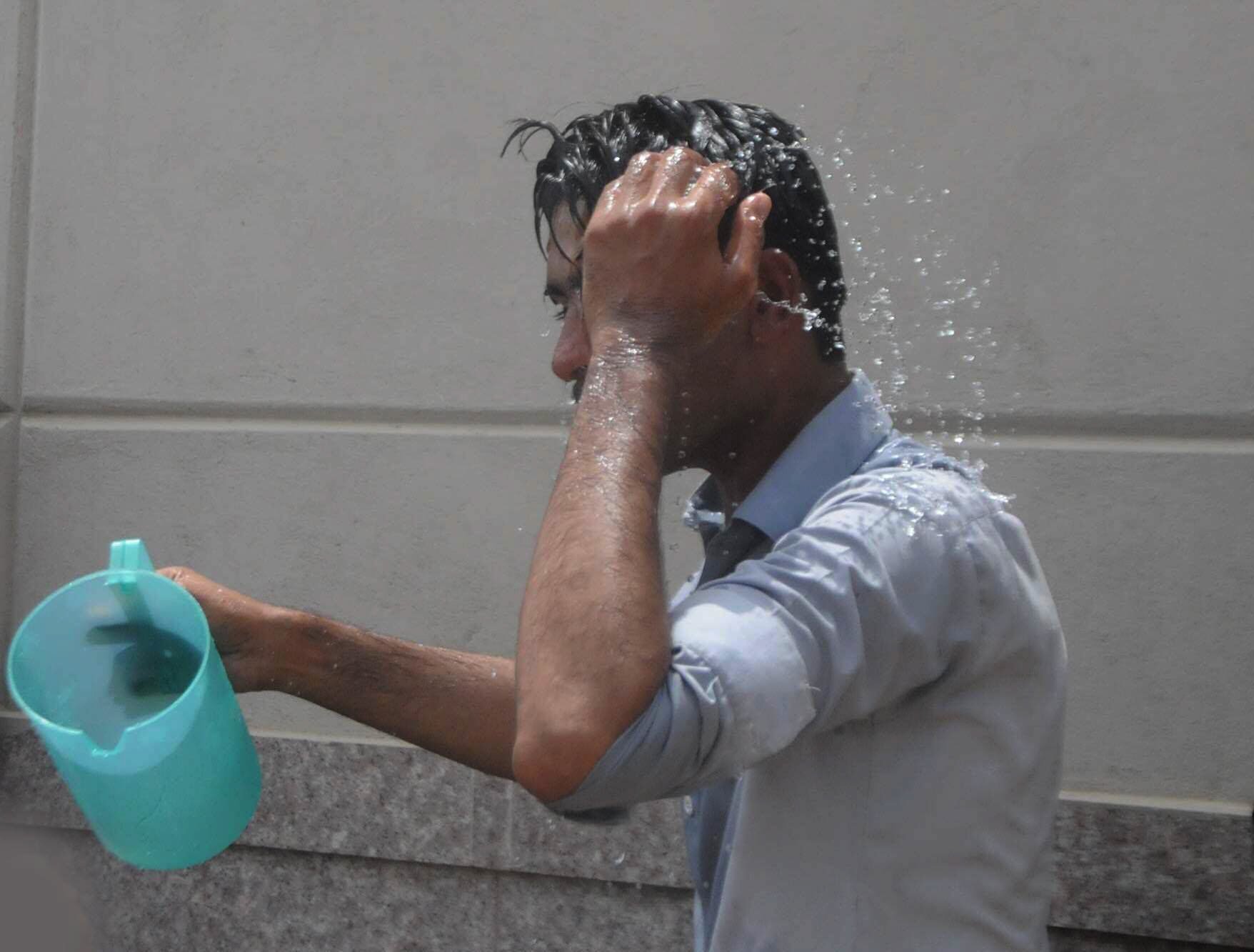 ---
KARACHI:



As the number of deaths in the city due to heatstroke increases, health experts have advised citizens to take precautionary measures to ward off the danger of heat-related illnesses.




According to an advisory circulated by the Indus Hospital, people should avoid exposure to high temperatures and stay indoors in ventilated rooms with fans. If outdoors, they should sit under trees. People should wear loose, comfortable clothing and drink plenty of fluids, especially iced drinks. To bring down body temperature, a wet cloth should be applied to the head, face and body, while those with medical illnesses should avoid fasting during these excessive heat conditions.




It also suggested tepid body sponging to reduce body heat if a person was suffering from high temperature and warned people not to give aspirin or paracetamol to those suffering from heat-related illnesses, as it interferes with the body's cooling mechanism.

According to the Pakistan Islamic Medical Association's president, Dr Sohail Akhtar, people suffering from heatstroke may experience nausea, severe headaches, tiredness and shortness of breath. He added that most patients were feverish and dehydrated.




He said that the prevailing weather could affect children, the elderly, overweight persons, diabetics, heart patients and those with kidney- and liver-related diseases. Those who drink less water, such as people who are fasting, may be affected as well.

Dr Akhtar advised people to avoid direct exposure to the sun and keep their heads covered. According to him, light-coloured clothing should be worn and people should apply sunblock lotion on their face before leaving their homes.



Published in The Express Tribune, June 24th, 2015.