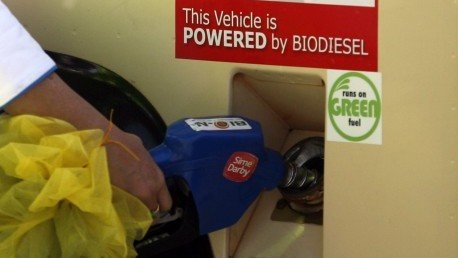 ---
SINGAPORE: Oil prices extended gains in Asian trade on Monday after a rise in US home sales stoked optimism for a firmer rebound in the world's biggest economy, analysts said.

New York's main contract, light sweet crude for delivery in June, rose 41 cents to 85.53 dollars a barrel.

Brent North Sea crude for June was up 35 cents to 87.60 dollars.

"The positive economic data in the United States on the new home sales for March boosted optimism for economic recovery," Victor Shum, a Singapore-based analyst with the Purvin and Gertz energy consultancy, told AFP.

"That is helping to support oil prices." Sales of newly constructed single-family houses in the United States jumped by nearly 27 percent in March compared to the previous month, raising hopes the recovery was gaining traction.

The positive news in the housing market followed upbeat American corporate earnings reports.

The banking sector fared well, with Citigroup announcing it had returned to profit amounting to 4.4 billion dollars in the first quarter, while Goldman Sachs posted surging first quarter profits of 3.46 billion dollars.

Goldman Sachs said it had nearly doubled its profit from a year ago even as it faced a US government probe into its role in the US financial meltdown.

Demand for oil in the United States is closely monitored because it is the world's biggest economy and the biggest energy consumer.

The US economy is recovering from its worst downturn since the 1930s.
COMMENTS
Comments are moderated and generally will be posted if they are on-topic and not abusive.
For more information, please see our Comments FAQ