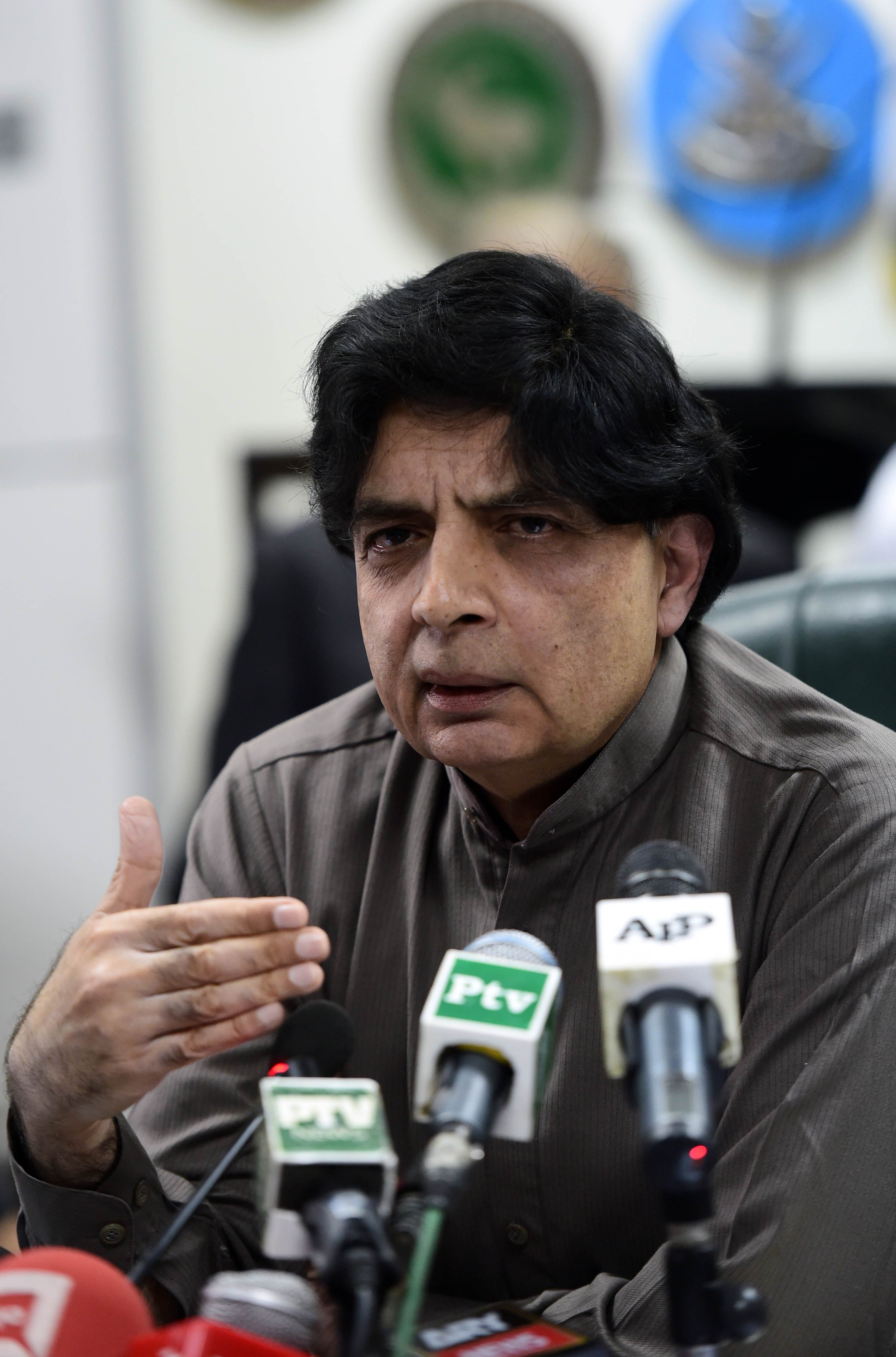 ---
ISLAMABAD: Interior Minister Chaudhry Nisar Ali on Friday said some international non-governmental organisations (NGOs) in Pakistan are being backed by the United States, Israel and India.

Addressing reporters in Islamabad, the interior minister's claims come just a day after authorities sealed the Islamabad offices of the international aid group Save the Children and ordered it to leave the country saying the charity was "working against the country".

Read: NGO Save the Children ordered to leave Pakistan: officials

The government did not make any formal announcement but an official from the interior ministry said that the agency was involved in the "anti-Pakistan activities".

"Their activities were being monitored since a long time. They were doing something which was against Pakistan's interest," said the official without giving his name because he was not authorised to speak to the media.

Nisar said that there are several NGOs operating in Pakistan without any specific agenda. He alleged that most of them were taking part in "anti-Pakistan" activities.

Read: Working without clearance: Fate of over 20 NGOs to be decided on Monday

"We welcome NGOs in Pakistan, but they need to understand our laws and constitution," he said, adding that the government won't let any NGO work "under the table".

Nisar said that the ministry was receiving several intelligence reports about illegal NGOs, but no action was being taken against them.

"Under the guidance of Prime Minister Nawaz Sharif, a committee will be formed by Tariq Fatemi to look into this matter," he said.

Regarding EU's concerns over prosecutions in Pakistan, Nisar asked the EU to respect Pakistan's constitution and said that Pakistan is "up to its neck".

"We are up to our neck--terrorists set a war on us. We respect your laws and constitution, you should do the same, he said.

"Death sentence will continue in Pakistan. We are in state of war. It is a key part of our National Action Plan," he added.
COMMENTS (33)
Comments are moderated and generally will be posted if they are on-topic and not abusive.
For more information, please see our Comments FAQ