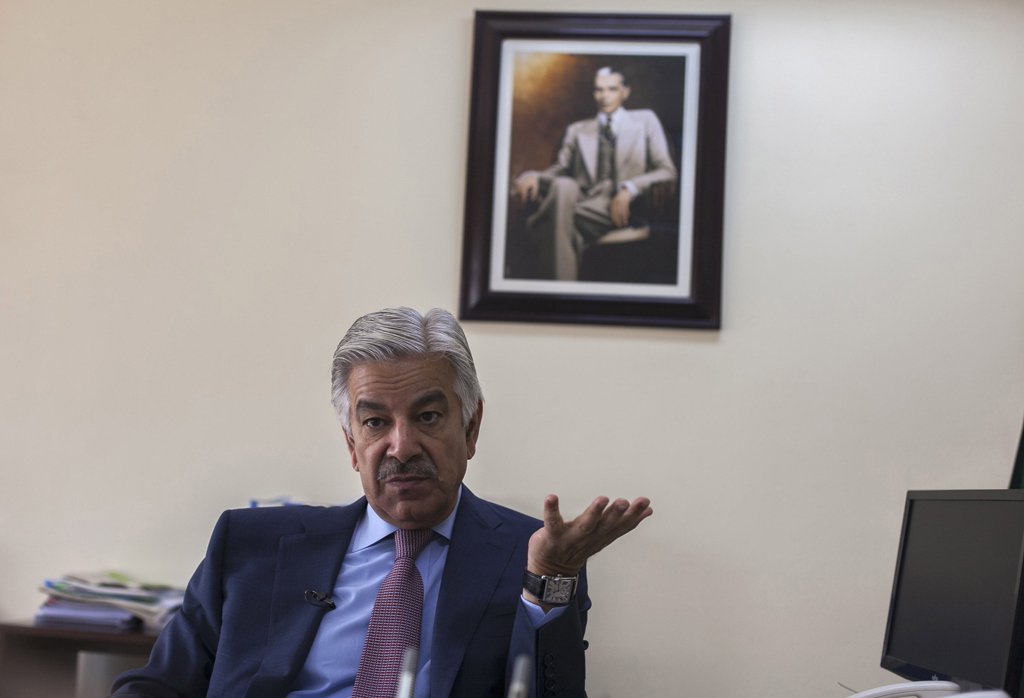 ---
Defence Minister Khawaja Asif said Pakistan's stance on the Kashmir issue is based on the requirements of justice, Radio Pakistan reported.

Speaking to a private news channel, he said evidences about the involvement of India's spy agency, Research and Analaysis Wing (RAW) in Balochistan suggested that India is sponsoring terrorism.

The minister further asserted that RAW was creating disturbances in various areas of the country since the launch of Operation Zarb-e-Azb.

Read: Pakistan keen to develop good relations with India on equal footing: PM

The statement comes a day after Prime Minister said Pakistan was keen to develop good relations with India on the basis of sovereign equality.

The statement came during the premier's meeting with Pakistan High Commissioner to India Abdul Basit at the PM House in Islamabad. Basit briefed the prime minister on the state of Pakistan, India relations with particular reference to latest developments.

Read: Rejoinder to India: Pakistan, Kashmir inseparable. says Raheel

Similarly on Wednesday, Chief of Army Staff General Raheel Sharif called Pakistan and Kashmir 'inseparable' describing the festering dispute over the Himalayan region as an 'unfinished agenda' of the 1947 partition, in a strong rejoinder to a flurry of provocative statements emanating from India.

His statement came against the backdrop of rising tensions between the two nuclear-armed arch-nemeses as a result of the recent controversial statements by Indian cabinet ministers and officials.
COMMENTS (24)
Comments are moderated and generally will be posted if they are on-topic and not abusive.
For more information, please see our Comments FAQ