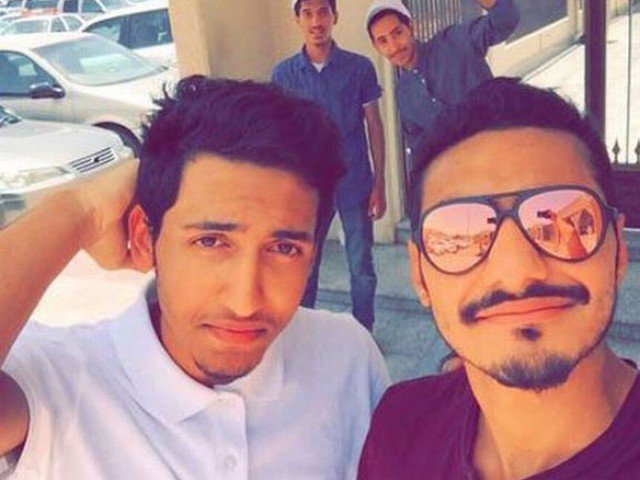 ---
DAMMAM: Prompted by fears of another deadly suicide attack on a Shia mosque in Saudi Arabia, cranes were lowering concrete barricades into place Wednesday to protect the house of worship.

They were sealing off the plaza in front of Al-Anoud mosque in the Gulf city of Dammam, as the minority Muslim Shia community prepared to bury four men hailed as heroes, who were blown to bits Friday when they prevented the bomber from entering the hall.

The ceremony comes more than a week after tens of thousands said farewell to 21 victims of a separate mosque bombing in the Sunni-majority kingdom.

Read: Two young volunteers termed 'heroes' after foiling suicide bombing attempt on Saudi mosque

Both attacks were claimed by the Islamic State, a Sunni group that considers Shias to be heretics.

"We are anxious something will happen in future but we are taking care," volunteer Ibrahim Abu Ahmed told reporters inside the worship hall, which appeared untouched by Friday's attack.

Mohammed al-Arbash, his brother Abdul Jalil, Mohammed Eisa and Abdul Hadi al-Hashim died when a man dressed as a woman blew himself up at a rear entrance to Al-Anoud in Dammam, which has a mixed population of Sunnis and Shias.

Several square metres of the rear parking lot are scorched black after the blast, which Ahmed said blew the chest of one victim about 100 metres.

Residents said three of the dead were volunteers trying to protect the mosque after a similar attack a week earlier in the nearby community of Kudeih.

Read: Deadly Friday: IS bombs second mosque in Saudi province

The fourth man killed was another civilian who was at the site when the blast struck.

"We have four heroes," said a 21-year-old student frisking worshippers arriving for mid-day prayers at Al-Anoud.

He stood just outside the main door to the cavernous, red-carpeted mosque with a stained-glass dome.

Several metres in front of the steps, red plastic barriers have been installed and another volunteer also searched worshippers.

Beyond that are the new, heavier concrete barriers.

"This is a house of God. We should protect it," said the student, who declined to be named.

"Now all Shias (form) one line to protect ourselves from terrorism."

The mosque blasts were the first attacks in Saudi Arabia to be claimed by the Islamic State jihadist group.

IS controls swathes of neighbouring Iraq and Syria, and engaged in widespread abuses including the beheading of foreign hostages.

Saudi authorities spoke of an attempt to provoke sectarian strife, after gunmen allegedly linked to IS killed seven Shias in the Eastern Province town of Al-Dalwa in November.

"We strongly expect that there will be other attacks," said Radi Turaiki, 45, a teacher in Al-Dalwa who was preparing to attend Wednesday's funeral in Saihat municipality, next to Dammam.

"Every mosque, I think, put some people to protect" them, Turaiki said. "But I feel the people are not afraid."

They continue to attend worship, and took to the streets "more than any year" for a religious festival Tuesday night, he said.

AFP observed a police car patrolling outside Al-Anoud Wednesday, and Jawad Abu Kader, a leader of the mosque, told reporters officers frequently pass by.

But Turaiki said the government has not done enough.

"They didn't take any action after what happened in Dalwa," he said. "It's supposed to be the government who protect us."

Each of the attacks has been condemned by Saudi leaders and dismissed as contrary to the values of Islam.

Authorities have made some attempts to reach out to the kingdom's Shias, most of whom live in the oil-rich east but have long complained of marginalisation.

Yet analysts say sectarianism remains ingrained in Saudi.
COMMENTS (4)
Comments are moderated and generally will be posted if they are on-topic and not abusive.
For more information, please see our Comments FAQ