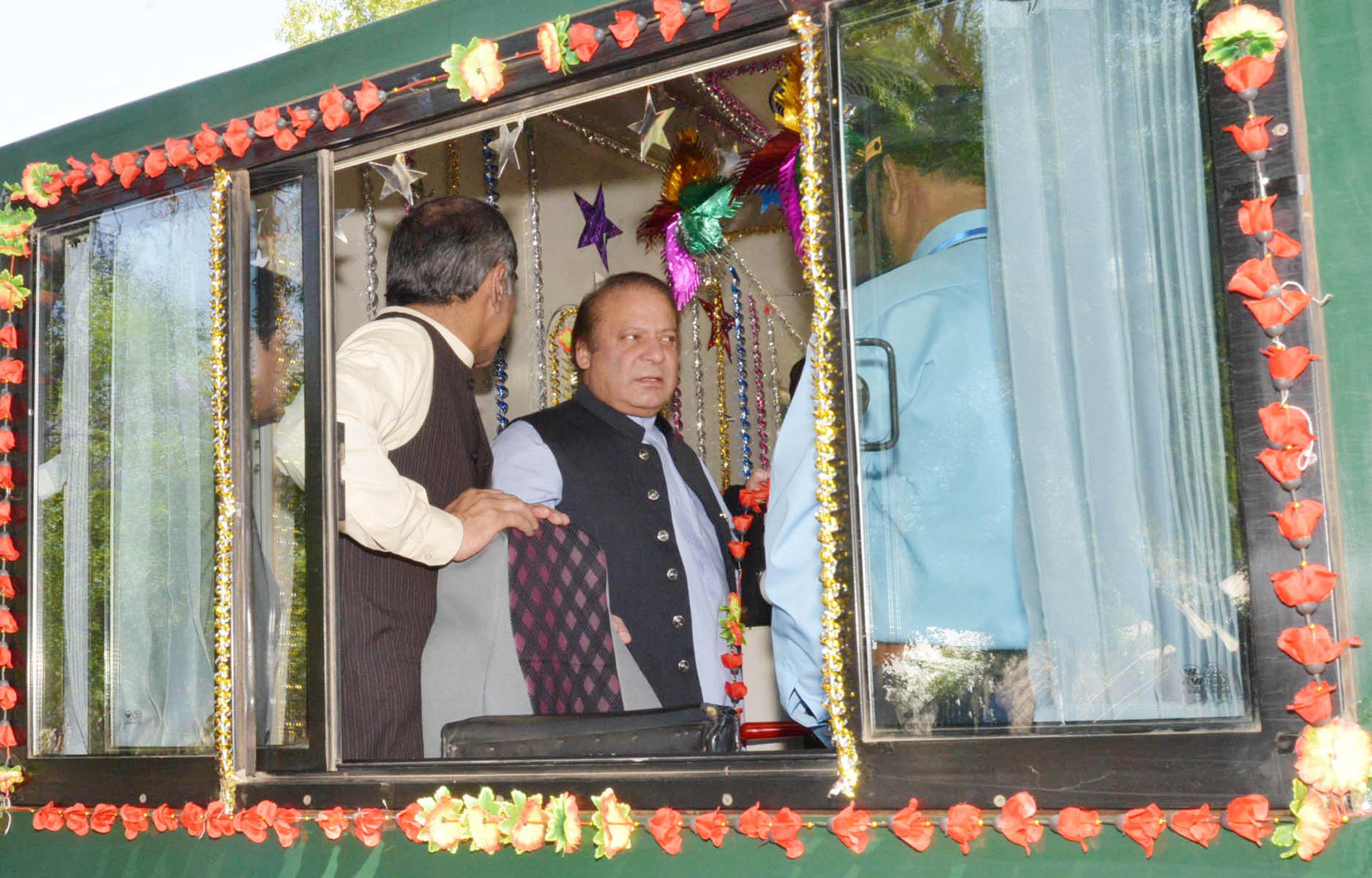 ---
LAHORE: The inauguration of Green Light Train by Pakistan Railways is widely seen as an attempt on part of the struggling state-owned corporation to regain its lost momentum and gain trust lost over the years.

Apart from winning back passengers, the move is seen as means to give a tough time to the 'Pak-Business Express', which many officials believe was forced on Pakistan Railways.

The Pak-Business Express is a joint venture between Four Brothers Group, a private sector entity, and Pakistan Railways that was launched in 2012 to cater to Lahore-Karachi passengers.

Green Light Train, launched last week and armed with the same facilities, will take the Islamabad-Karachi route and is widely seen as a direct competitor to the Pak-Business Express.

"We initiated Green Light train project to show the private sector that we can also offer world-class services," said Pakistan Railways Senior General Manager Javed Anwar while talking with The Express Tribune.

Pakistan Railways is currently involved in three ventures (express trains) in a Public-Private Partnership (PPP) mode.

The other two ventures are Shalimar Express and Night Coach by Air Rail Services, a group affiliated with Railways for a long period of time.

In addition to these three ventures, Railways previously outsourced commercial operations for some of the passenger trains to its ancillary, Pakistan Railways Advisory and Consultancy Services (PRACS).

The corporation is also handling a dry port at Prem Nagar and operates Parcel Express and some cargo handling ventures, both on PPP mode.

"We are not going for a complete privatisation of Railways, in fact, we will continue with PPP modes as we believe that the completion will take the Railways' services ahead," Anwar said.

"The Green Train can also be called a PPP venture as we outsourced services to a third party while we are handling its commercial and other operations," he added.

The Green Train provides all the same facilities as the Pak-Business Express. Additionally, the Green Train is offering Rs1-million life insurance to passengers.

Anwar denied commenting on why the deal with Pak-Business Express materialised if Railways was not ready for it. However, he said that PR and Pak-Business Express has ongoing issues and will only allow its continuation if initial agreements are fulfilled.

"Why should we have a soft corner for defaulters," he said.

The Pak-Business Express train management was believed to be close to some high-ups of the previous government. They managed to lower the occupancy rate from 88% to 65%, lowering daily rentals from Rs3.2 million to Rs2.2 million. And this shift turned out to be the conflict between the two parties.

However, the director operation of the Pak-Business Express Mian Shafqat Ali appreciated the Green Train project and said that it was the success of their idea that helped inspire Pakistan Railways.

"I am happy that PR followed our idea, which they had believed previously would not be a successful model," said Ali.

Published in The Express Tribune, May 23rd, 2015.

Like Business on Facebook, follow @TribuneBiz on Twitter to stay informed and join in the conversation.
COMMENTS (1)
Comments are moderated and generally will be posted if they are on-topic and not abusive.
For more information, please see our Comments FAQ