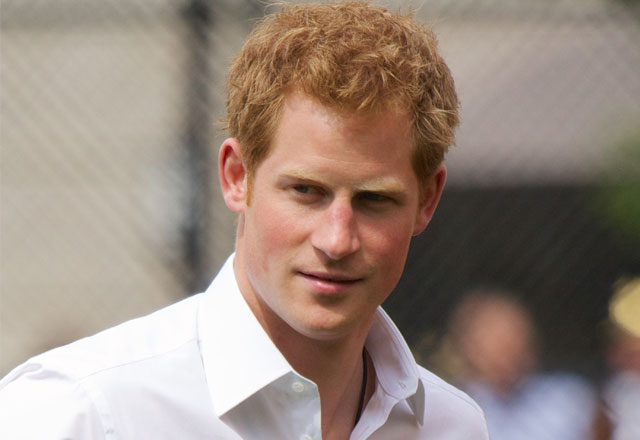 ---
NEW ZEALAND: Prince Harry confessed that he wants to have children and would like a partner to "share the pressure" of royal duties with but is still waiting for the right woman.

The fifth in line to the throne made the comments while relaxing in New Zealand, after calling time on a decade-long military career, saying he feels "at a crossroads".

The birth of brother William's second child, Princess Charlotte last week had increased his desire for a family of his own.


PHOTO: E!ONLINE

"Of course, I would love to have kids right now, but there's a process that one has to go through," he told Britain's Sky News.

"Tours like this are great fun, hopefully I'm doing alright by myself. It would be great to have someone else next to me to share the pressure. But, you know, time will come and whatever happens, happens I guess."

The 30-year-old, who split from girlfriend Cressida Bonas last year, railed against being labelled "the party prince".


PHOTO: ROYAL-FANS

"I never wanted that," he said, adding that he was looking for a role where he could "give something back" when he officially leaves the military next month.

The prince, who has won praise in New Zealand for his down-to-earth manner, admitted both he and William wanted to work alongside "normal people" and earn a living.

"Both of us feel we need to have a wage as well, to work with normal people to keep us sane and keep us ticking along," he said.


PHOTO: NYDAILYTIMES

"Surely in the future, from our point of view, if we want to make a big contribution and be taken seriously, we need to work alongside other people," he further added.

Visiting remote Stewart Island, New Zealand's southernmost settlement, Harry told schoolchildren about his love of flying and why he always has to follow protocol when talking about his grandmother, Queen Elizabeth II.

In an informal question-and-answer session with the 24 pupils of Halfmoon Bay School, he fielded queries ranging from whether he has a crown (no) to his favourite food (spaghetti bolognese).

The prince, a favourite target for paparazzi, was also asked to name the best thing about flying a helicopter, and revealed it was the chance to get away from everyone.


PHOTO: EXPRESS.CO.UK

"You have a moving office... there's only two of you in the office and no one else can bother you," he said.

One child wanted to know what he called the Queen: "I call her granny," he replied.

"But I refer to her as the Queen because I'm in the army and she's my boss," he clarified.


PHOTO: LAINEYGOSSIP

The school visit came after he spent Sunday night at Stewart Island's pub, the South Sea Hotel, where he took part in a trivia competition.
However, his quiz team, The Ginger Ninjas, were reportedly defeated by a team made up of his royal security detail.

New Zealand Prime Minister John Key said Harry had won over ordinary people in the same way William did during a trip last year.
"Both William and Harry, their capacity to engage with the public and put people at ease is remarkable," he told TVNZ.

"You can see that over the weekend. I think he's a real hit."
COMMENTS
Comments are moderated and generally will be posted if they are on-topic and not abusive.
For more information, please see our Comments FAQ