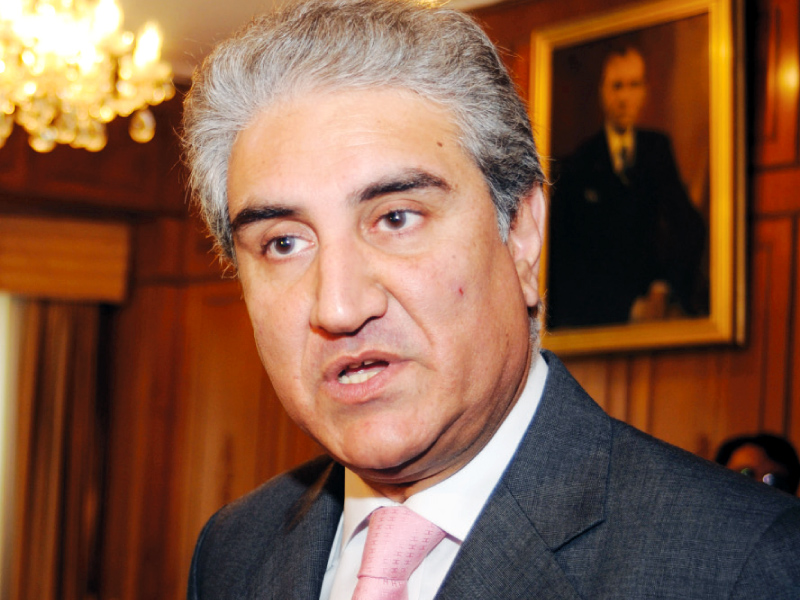 ---
ISLAMABAD: Politicians complained on Wednesday that a plan for projects worth $46 billion to be built with Chinese funding has been unfairly changed to the disadvantage of provinces.  

Speaking at a press conference, Pakistan Tehreek-e-Insaf (PTI) Vice President Shah Mehmood Qureshi expressed reservations on the China-Pakistan Economic Corridor.

He said the provinces were not taken on board to build the economic corridor. Albeit welcoming all the Memorandums of Understanding (MoUs) signed with the Chinese government, Qureshi said only one chief minister was present when the deals were agreed upon.

Read: Trade corridor tops Chinese investment bonanza

The plan, launched by Chinese President Xi Jinping in Pakistan on Monday, involves energy and infrastructure projects linking the neighbours' economies and creating an "economic corridor" between Gwadar port and China's western Xinjiang region.

"Only CM Punjab Shahbaz Sharif was present when the MoUs were signed," Quresh said.

He added that that all political parties should have been taken on board when the deals were finalised. Further, he said the plan to build the corridor was not one party's achievement but the project roots back to General Pervez Musharraf's rule.

Read: China's security as important as Pakistan's, Nawaz tells Chinese president

"The plan to build the economic corridor spans multiple governments," Qureshi said. "Talks about the project were taking place when I was serving as foreign minister in the Pakistan Peoples Party government and even during Musharraf's regime."

Qureshi said that even though he cannot speak on behalf of the Balochistan government, he is aware that the Balochistan CM Dr Abdul Malik Baloch was also not consulted over the project.

Balochistan politicians also termed the move to build the corridor unfair.

Read: Baloch ire prompts security fears for China-Pakistan Economic Corridor

"We will not accept this decision and will resist this move very strongly," provincial Minister for Planning and Development Hamid Khan Achakzai told Reuters. "It will be a big injustice."

Jaffar Khan Mandokhel, a former provincial minister, said there would be a "strong reaction" to the change which would only benefit Pakistan's richest province.

"The change is meant to give maximum benefit to Punjab, which is already considered the privileged province," he said.

Read: Two security personnel killed in Gwadar gun battle

The complaints highlight the political risks for a plan China sees as a key part of its aim to forge "Silk Road" land and sea ties to markets in the Middle East and Europe.

The army said it was tackling the security risks by setting up a special division for the corridor, including nine army battalions and paramilitary forces. The move was welcomed by the PTI on Wednesday.

On Tuesday, six separatist militants and two soldiers were killed in clashes in Balochistan, officials said.

Militants have also attacked Chinese workers in Pakistan. And China worries about separatists from Xinjiang, whom it blames for a series of attacks across China over the past year.

Read: Security forces successfully repelled attack on Air Traffic Control Radar in Pasni

Prime Minister Nawaz Sharif promised Xi Pakistan would step up efforts to battle terrorism.
COMMENTS (64)
Comments are moderated and generally will be posted if they are on-topic and not abusive.
For more information, please see our Comments FAQ