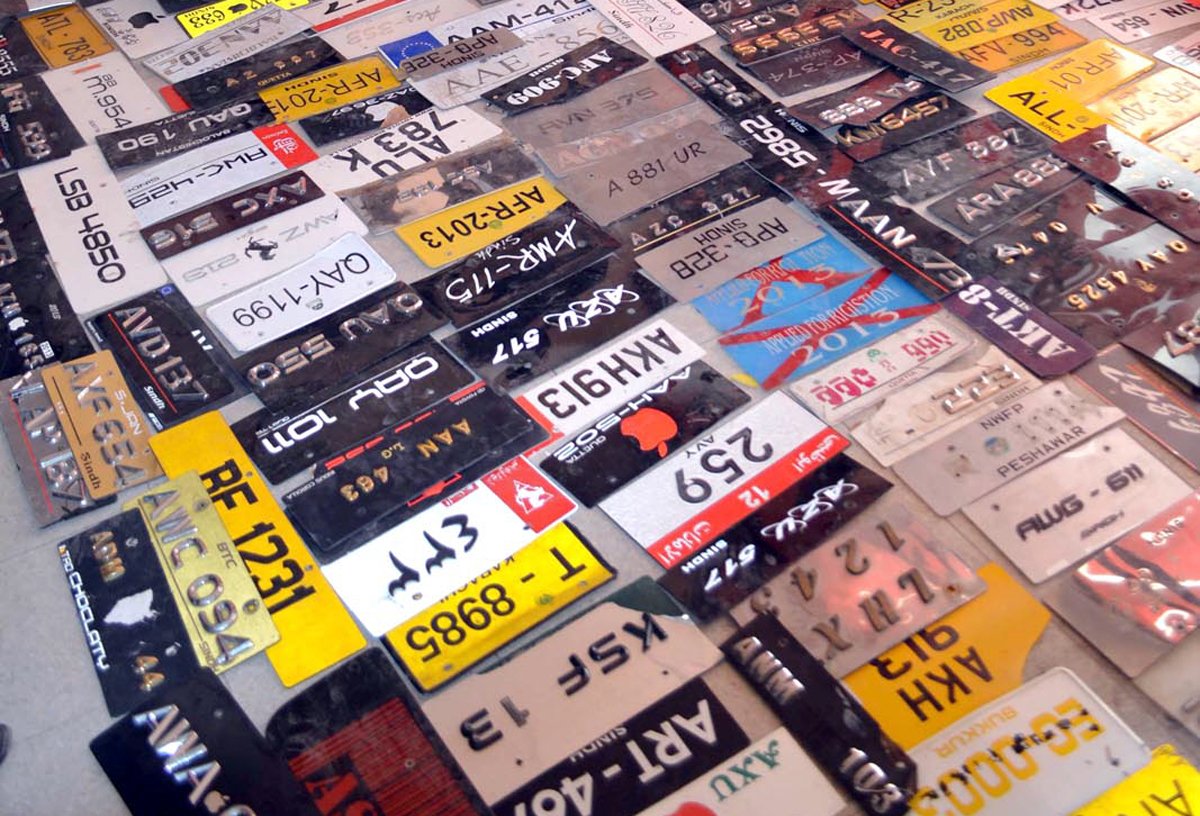 ---
LAHORE: A Motor Vehicle and Transport Reforms Implementation Committee has approved an amendment to the Motor Registration Ordinance of 1965 allowing the use of customised registration numbers for motor vehicles, The Express Tribune has learnt.

A draft amendment has been sent for vetting to the Law Department.

The implementation committee comprises officials from the Chief Minister's Special Monitoring Unit, the Excise and Taxation Department, the Punjab Information Technology Board (PITB), the Traffic Police and the Home, Transport, Finance and Law Departments.

SMU senior member Salman Sufi, who is also the convener of the implementation committee, told The Express Tribune that once the amendment was passed by the assembly vehicle owners could get their vehicles registered with the E&T Department under titles of their own liking. "The amendment will allow people to customise their vehicle registration numbers. They could have number plates saying Pakistan 1 or Lahore 1," he said.

He said the amendment also proposed 11 categories under which specialty number plates could be issued for vehicles. He said this would allow vehicle owners to get number plates bearing symbols related to the category of their choice.

Seven of these categories cover issues of public concern like 1) awareness over breast cancer and its treatment, 2) counter terrorism, 3) cultural diversity in the country, 4) rights of people with disabilities, 5) Punjabi culture, 6) World Wide Fund for Nature (WWF) activities for environment protection, and 7) importance of education. Four other categories are: i) important symbols of Pakistan (public buildings, public figures, historic places), ii) defence forces of Pakistan, and, iii) important personalities in the Punjab and iv) a general category of calamites.

Sufi said a team would be formed to scrutinise all applications for customised and specialty number plates. He said the team would devise its standard operating procedures (SOPs) to prevent the use of caste/last names, inappropriate messages and hate speech in such number plates.

Specimens for the specialty and customised plate were approved during a committee meeting on April 1.

Dealer Vehicle Registration System

The implementation committee has also sent to the Law Department for vetting a draft bill (Motor Vehicle Dealer Act of 2015) allowing registration of vehicles and issuance of plates at the point of sale. Sufi said the arrangement would go into effect at authorised vehicle dealerships selected by the E&T Department across the province.

Published in The Express Tribune, April 14th, 2015.
COMMENTS (1)
Comments are moderated and generally will be posted if they are on-topic and not abusive.
For more information, please see our Comments FAQ