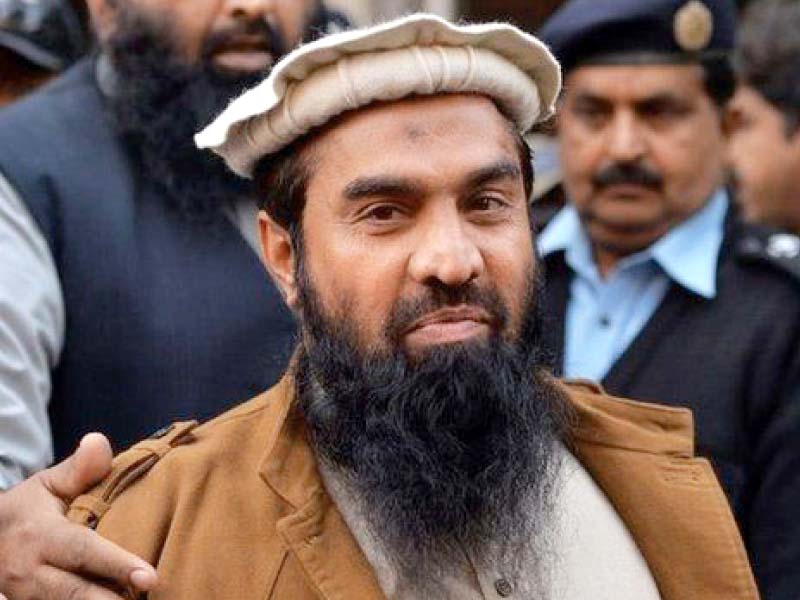 ---
RAWALPINDI/ NEW DELHI:



The alleged mastermind of the 2008 Mumbai terror siege, Zakiur Rehman Lakhvi, walked free after nearly four months of legal wrangling over his detention when an anti-terrorism court granted him bail late last year. In a knee-jerk reaction, New Delhi condemned the move as an 'insult' to the victims of the three-day orgy of bloodshed in its financial capital.




Lakhvi was detained for 30 days under Section 3 of the Maintenance of Public Order by the Punjab government immediately after the ATC granted him bail on December 10, 2014. The detention was subsequently extended twice.

However, a Lahore High Court (LHC) bench declared his continued detention under MPO illegal on Thursday and ordered his release, subject to a Rs2 million surety bond. Lakhvi submitted the bond on Friday and was set free from Rawalpindi's Adiala Jail.

India has accused the banned Lashkar-e-Taiba (LeT) militant group for masterminding and executing the coordinated attacks on Mumbai's landmarks on November 26, 2008 that had left 160-plus people dead.  Jamaat-ud-Dawa (JuD) is believed to be the charitable wing of the LeT, though the former denies any connection with the terror franchise.

A large number of JuD activists had turned up outside the Adiala Jail to receive Lakhvi. "Zaki-ur-Rehman Lakhvi has been released from jail. He is free now and in a secure place," a senior JuD official said. "We can't say exactly where is he at the moment for security reasons." Sources, however, said Lakhvi has travelled to his home district of Okara, where he is expected to meet his family.

Rizwan Abbasi, the attorney for Lakhvi, also confirmed his client's release but said he didn't know his whereabouts. "I think he is expected to meet his family in his native town because he has been released after six years," Abbasi told The Express Tribune. 

Lakhvi's initial bail order in December prompted an angry response from Indian Prime Minister Narendra Modi, who said it came as "a shock to all those who believe in humanity". On Friday too, New Delhi reacted very strongly.  "This (Lakhvi's release) has reinforced the perception that Pakistan has a dual policy on dealing with terrorists and those who have carried out attacks or are posing a threat to India," said  Indian foreign ministry spokesman S Akbaruddin.

Just after Indian Foreign Secretary S Jaishankar's visit to Islamabad and amid hopes that talks between India and Pakistan would be revived, "this is a most negative development," he said in a statement.

Islamabad, however, dismissed Delhi's kneejerk reaction, saying that it was a sub judice matter and it would not be appropriate to cast aspersions on Pakistan's commitment to countering terrorism.

"As I had mentioned earlier also, inordinate delay in extending cooperation by India complicated the case and weakened the prosecution. We respect the judicial process and are confident that it would serve the interest of justice," Foreign Office spokeswoman Tasnim Aslam  said in a statement.

Political analyst Hasan Askari predicted a major spat with India over the Mumbai attacks case. "The government must settle this case once for all and face the international community," he told AFP. "It's strange that this case has not been decided since 2009."



Published in The Express Tribune, April 11th, 2015.