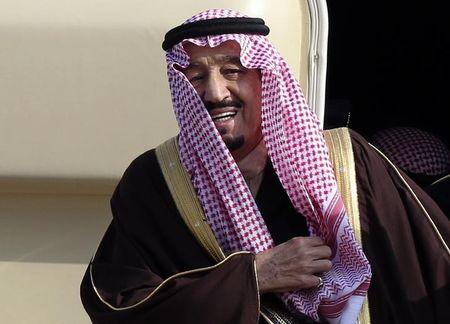 ---
KARACHI: The National Assembly has decided Pakistan will not partake in the Yemen conflict. We will only play a mediatory role, declared the lawmakers. The motion came after five days of debate on the Yemen crisis, in which the majority of lawmakers urged Prime Minister Nawaz Sharif not to send Pakistani forces to join the fight.

There are those who believe this resolution is just lip-service and that Pakistan has already agreed to provide military assistance to its rich ally - Saudi Arabia. "Pakistan simply cannot say no to the Saudis," said Zafar Hilaly, the former ambassador to Yemen, at a discussion on the Yemen conflict organised by HIVE Karachi on Thursday. "And a country you cannot say no to has no respect for your people or policies."




For Hilaly, the fundamental reason why Pakistan finds itself in a mess today is because it could never get along with its neighbours. "Our dealings with them have always been tinged with racism, fear, paranoia and now, sectarianism."

Muhammad Hussain Mehanti, a former Ameer of the Jamaat-e-Islami's Karachi chapter, reiterated his party's stance that Pakistan should not get directly involved in the conflict. "The Saudis have acted against international norms. They have no right to interfere in the internal matters of another sovereign country," he said. "Neither does Pakistan." He lamented the air raids by the Saudi government and its allies, which invariably killed hundreds of innocent people in Yemen.

Riaz Ahmed Shaikh, the dean of social sciences at the Shaheed Zulfikar Ali Bhutto Institute of Business and Technology, does not believe there are any threats to Saudi Arabia's territorial integrity. "This is not a sectarian conflict, as is being projected by popular media," he reasoned. "It is a civil war in Yemen and the Saudis want to exert their own force by using the excuse that the rebellion could pour into their country." For Shaikh, the conflict must be looked at through economic and geopolitical factors. "What threats can a country, with a meagre defence budget of under USD2 billion, pose to the Saudis who spend more than USD70 billion on defence?" he questioned.

Another panellist, Junaid from the Muttahida Qaumi Movement, laid it bare. "In politics, there are friendships," he explained. "There are strategic interests." For Junaid, Pakistan's foreign policy is dictated not by politicians but by 'other players' who will do what they want, when they want, despite what the lawmakers have decided.

The debate heated up when a civil society activist, Khurram Zaki, was given the chance to speak. With his back towards JI's Mehanti, Zaki went on a roll about how Saudi Arabia had engaged in its own proxy war and funded the spread of extremism in Pakistan. "There are thousands of madrassahs in Pakistan that are directly funded by the Saudis," he screamed. He summed up his view of the conflict in the following words: "A country that has no respect for humanitarian laws or democracy wants to preach democracy to its neighbouring country." The audience broke into applause.

Hilaly ridiculed Saudi claims that Hadi was the legal President of Yemen. "If Hadi is the legal President, we should be talking to the Red Indians instead of Washington," he quipped. The former ambassador does not believe Pakistan will stay out of the conflict. "There is no deep state. Whoever pays money, gets our services," he said. "We are mercenaries who even fought for the British."

At the end of the discussion, when Hilaly was asked what he thought would be Pakistan's future course of action, he was quite candid in his response. "Asif Ali Zardari was asked about his political philosophy. His response was enlightening of Pakistan's political landscape. 'Every man has a price and I am prepared to pay it.'" It remains to be seen what price the Yemen conflict fetches for the politicians of Pakistan and what miseries for its people.

Published in The Express Tribune, April 11th, 2015.