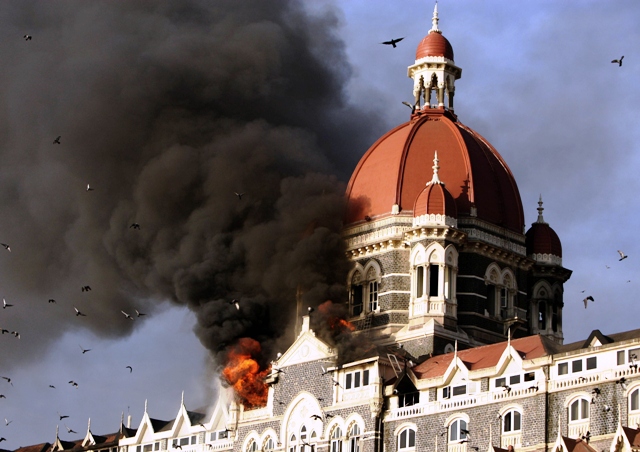 ---
ISLAMABAD: India on Friday slammed the release of  Zakiur Rehman Lakhvi from Adiala jail, terming it an "insult" to the victims of the three-day onslaught on its financial capital.

A spokesman for India's home ministry, who asked not to be named, slammed Lakhvi's release.

"This is a very disappointing announcement. An insult to the victims of the 26/11 Mumbai attack. The global community should take serious note of Pakistan's double-speak on terrorism," the spokesman said.

India's Ministry for External Affairs said before the release that its concern about Lakhvi had been made clear to Pakistan. "The fact is that known terrorists not being effectively prosecuted constitutes a real security threat for India and the world," an Indian ministry spokesman said.

"This also erodes the value of assurances repeatedly conveyed to us with regard to cross-border terrorism." India blamed the Pakistan-based militant group Lashkar-e-Taiba for the Mumbai attack.

Lakhvi and six other suspects have been charged in Pakistan but their cases have made virtually no progress in more than five years.

Delhi has long accused Islamabad of prevaricating over the trials, while Pakistan has alleged that India failed to give it crucial evidence.

Lakhvi's initial bail order in December prompted an angry response from Indian Prime Minister Narendra Modi, who said it came as "a shock to all those who believe in humanity".

The horror of the Mumbai carnage played out on live television around the world, as commandos battled the heavily armed gunmen, who arrived by sea on the evening of November 26, 2008.

It took the authorities three days to regain full control of the city and New Delhi has long said there is evidence that "official agencies" in Pakistan were involved in plotting the attack.

Islamabad denies the charge but JuD, seen as a front for the militant LeT, operates openly in the country.

Pakistan has long been accused of playing a "double game" with militants, supporting groups it thinks it can use for its own strategic ends, particularly in disputed Kashmir.

Pakistan and India both control part of Kashmir but claim the whole of the territory and have fought two of their three wars over it since independence from Britain in 1947.
COMMENTS (29)
Comments are moderated and generally will be posted if they are on-topic and not abusive.
For more information, please see our Comments FAQ