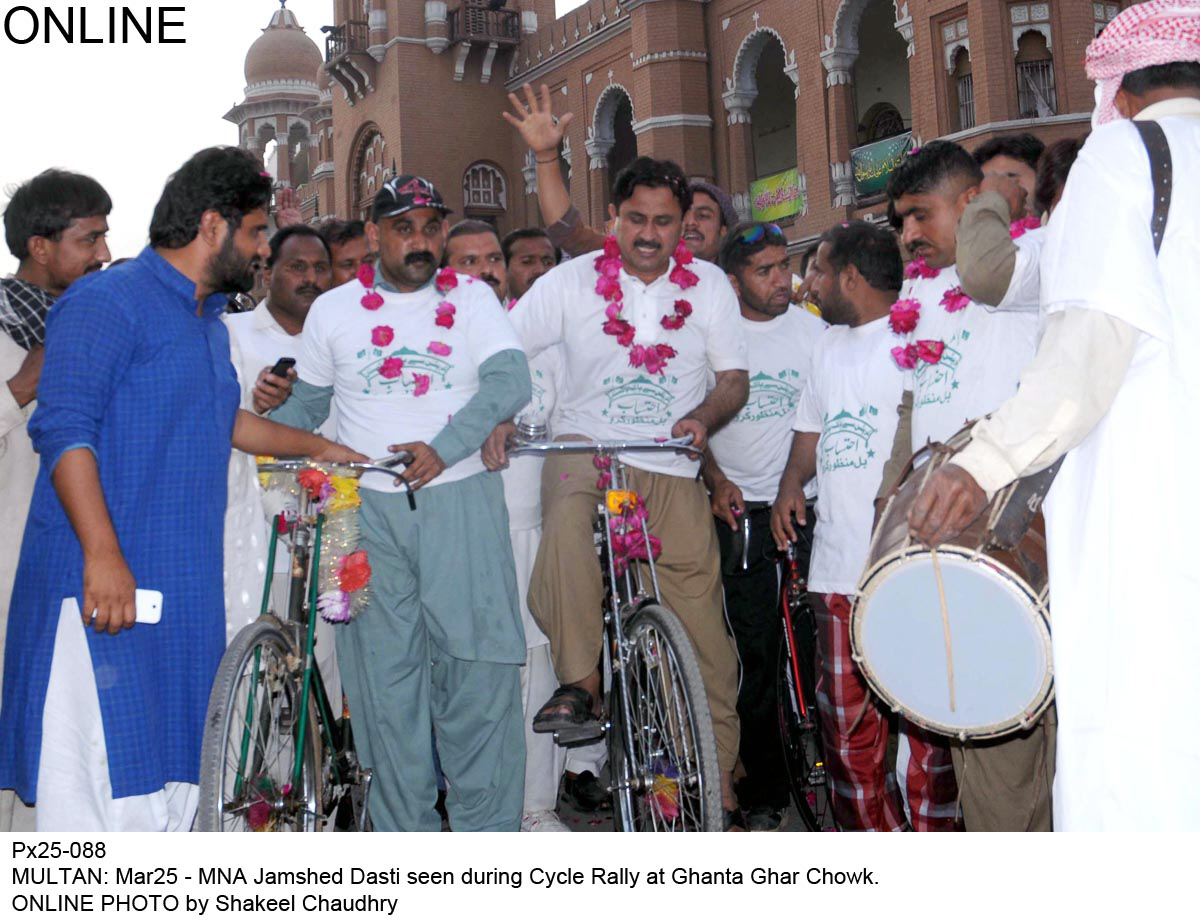 ---
MULTAN: MNA Jamshed Dasti started his 'bicycle march' from Muzaffargarh on Wednesday. The journey will take him and his 100 workers to Sahiwal, Lahore, Gujranwala and Islamabad.

Talking to The Express Tribune on reaching Multan, Dasti said that the objective of the march was to end injustice, lawlessness and corruption from the country.

Dasti said he was accompanied by 100 political workers. From Multan, they will travel to Khanewal, Sahiwal, Lahore, Gujranwala, Jehlum and eventually Islamabad. The march participants carry camps, edibles and other necessary items along with them.

"I am going to present three bills in the National Assembly when I reach Islamabad. The first bill will make corruption punishable by death. Secondly, landlords and industrialists will be barred from politics. The third bill will be about setting the age limit for lawmakers at 68 years," he said.

He said that people who had become landlords due to their loyalty to the British rulers had no right to participate in politics. "These are the people who were allowed to grab other people's lands in return for the loyalty to the British Raj," he said.

He said that the march participants would travel to Peshawar after introducing the bills. "During my stay at various cities, I will address public gatherings," he said. Dasti said that he would launch a jihad against corruption, nepotism and hereditary politics. He said that all citizens were welcome to join him.

"The time has come for the masses to stand up against corruption and play their role in saving the country from landlords and industrialists," he said.

Talking to The Express Tribune, Dasti's mother said she had wanted him to get married before starting his march.

Published in The Express Tribune, March 26th, 2015.