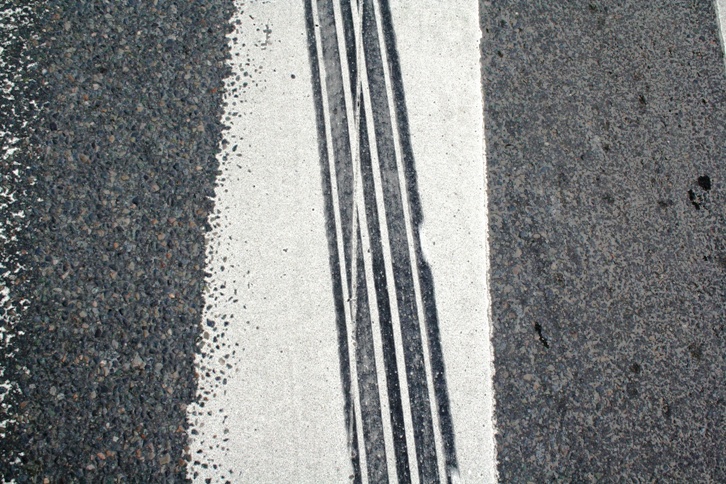 ---
SUKKUR:



A passenger bus that collided with a truck on Wednesday morning and claimed the lives of 14 people was on the wrong highway as its permit only allowed it to use the National Highway.




The coach drivers prefer using Mehran Highway, which is a single carriageway, even though the route permits do not allow that, said Thari Mir Wah SP Sajid Khokhar. This becomes a cause of fatal accidents when vehicles try to overtake each other.

Early morning on Wednesday, the bus — bearing licence plate LES-8228 — collided with a truck coming from the opposite direction on Mehran Highway as it was going from Karachi to Rawalpindi. According to SP Khokhar, the driver was trying to overtake a camel cart when it hit the truck head-on near the Pir Sadaq Ali stop, within the jurisdiction of Setherja police. This part of the highway links the Kumb town of Khairpur district with Shaheed Benazirabad, after which the drivers get on National Highway.




The driver was speeding on a single carriageway, claimed witnesses, adding that it seemed the driver had fallen asleep and was unable to control the bus. An injured victim, Asad Ali, also blamed the driver for being reckless. "The drivers use the single road instead of National Highway to save time without thinking about the passengers' safety," he said.

Sukkur Commissioner Muhammad Abbas Baloch explained that the drivers switch to Mehran Highway during the night in violation of their route permits. "There is construction work under way on National Highway so they try to avoid the diversions," he said, adding that most passenger coaches are using Mehran Highway as an alternative, which is wrong.

"We have established police posts at Thehri, Nangreja and other areas to stop the vehicles from using Mehran Highway," he said, blaming the motorway police for failing to check the route permits. Heavy vehicles are not allowed to run on Mehran Highway, he added.

The highway where the accident took place is not under the jurisdiction of the motorway police, said Motorway Police SPO Muneerul Haq. "Our jurisdiction is till Khairpur district." Haq claimed it is the responsibility of the local police to look after the highway.

He also confirmed that public transport was not allowed on this highway but the ban was lifted 10 or 12 days ago.

Deadly accidents on Sindh's highways are unfortunately not a rare occurrence. On November 11, 2014, a collision between a passenger coach and a truck took place on National Highway near Thehri bypass and claimed the lives of 59 people. That accident also led to a blame game between the National Highway Authority and the Motorway Police. As a result of the local administration's intervention, some corrective measures were taken, such as proper diversions and placement of signs, but commuters must use these highways at their own risk.

Published in The Express Tribune, March 26th, 2015.