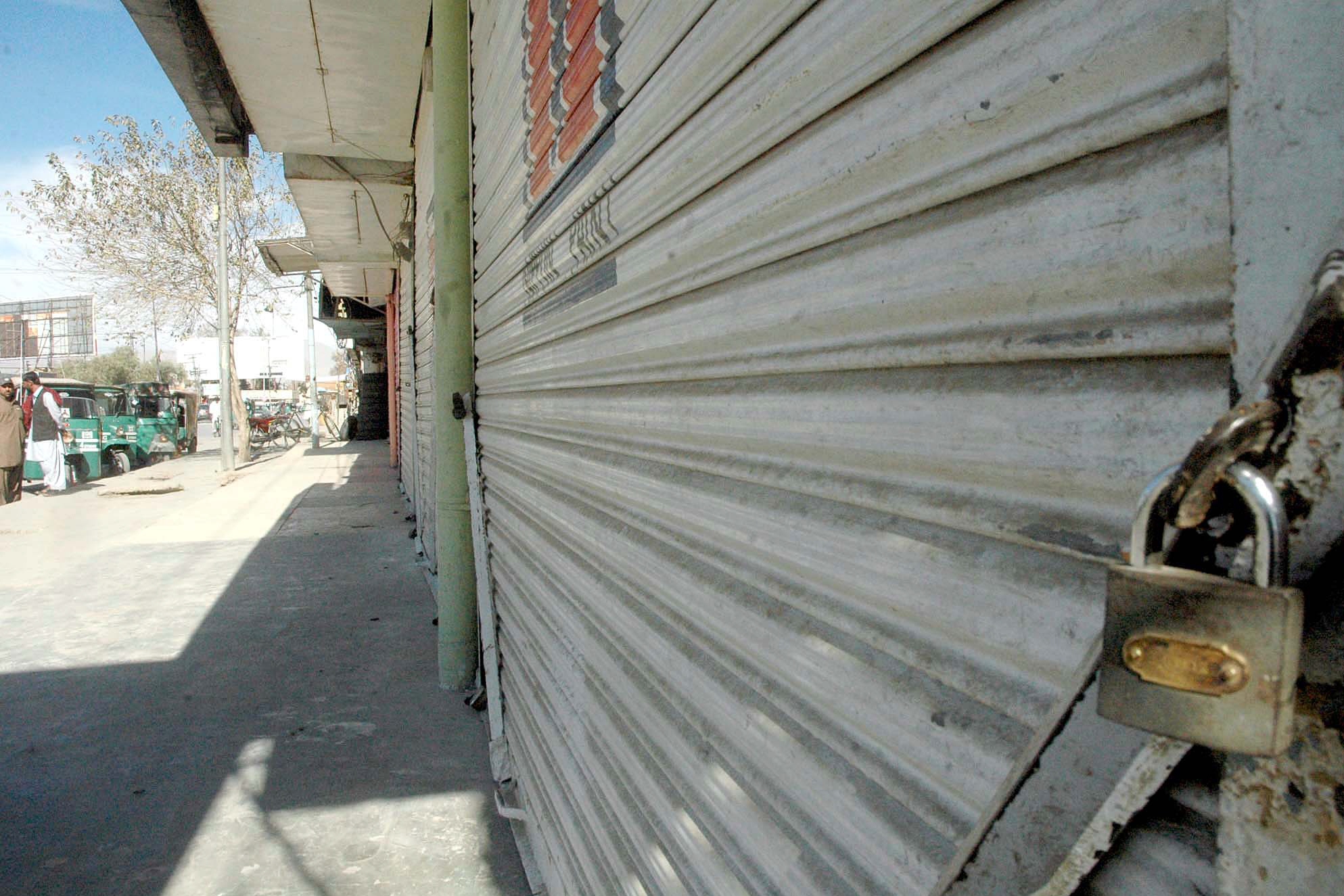 ---
LAHORE:



All Pakistan Clerks Association (APCA) on Tuesday announced to go on a pen-down strike at all government offices in the province from Thursday (tomorrow) till their charter of demands was met. The association also announced a sit-in in front of the Chief Minister's House on Thursday.




APCA chairman Haji Muhammad Irshaad said the association had decided to go ahead with the protest after negotiations with the government broke down earlier.

"We had held a marathon session of talks with Rana Sanaullah and Home Minister Col (retd) Shuja Khanzada. However, they failed to give us the assurance that our charter of demands would be implemented," Irshaad said.




APCA officials held a meeting at the Health Department, Cooper Road, to finalise the plan. They decided that their strike and sit-in on 7 Club Road would continue till the Finance Department accepted the APCA's charter of demands.

Irshaad said that office bearers of the association had directed members of all government departments to make arrangements to continue the sit-in. "We have directed our members to bring along cots and carpets. I want to make it clear that we will not end the sit-in at the CM House unless an official notification of the acceptance of our charter of demands is issued by the government," he said.

"So far, the government has only accepted the demand to upgrade the post of superintendent to BS-17. However, even that has not been implemented completely. A summary in this regard has been approved by the chief minister, but a notification is yet to be issued," Irshaad said.

"We want the summary to be revised as well because it does not mention any increase in provisions of conveyance, house and medical allowances for the new post," he said.

Irshaad said that they wanted the government to raise the salaries of the clerical staff in the Punjab by an additional 5 per cent."Our salaries should be equal to the salaries of the clerical staff working in the rest of the provinces. Our scales should be upgraded following the pattern adopted by the KP government. The Punjab government should also regularise the services of contract employees in all government departments. The government should provide us annual increments as it promised in 2007," he said.

Published in The Express Tribune, March 25th, 2015.
COMMENTS
Comments are moderated and generally will be posted if they are on-topic and not abusive.
For more information, please see our Comments FAQ