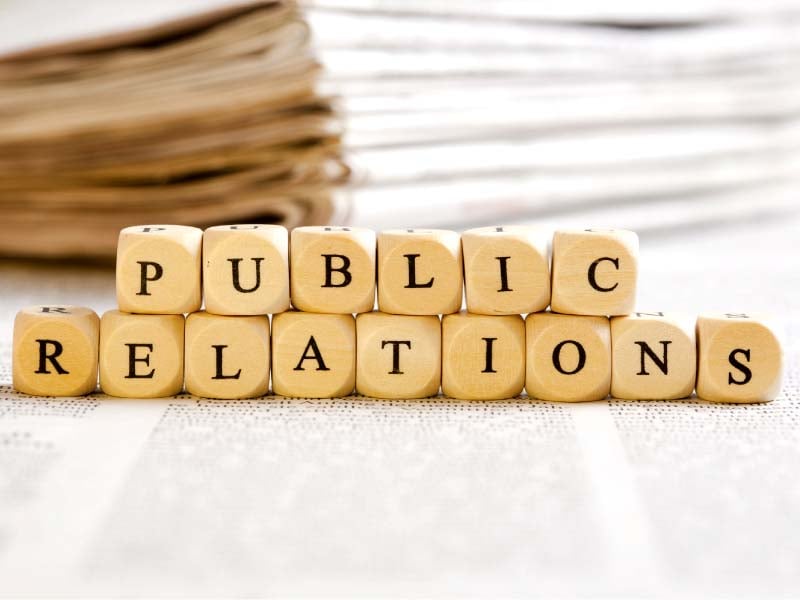 ---
LAHORE:



In the corporate world, Public Relations (PR) is as important a field as marketing. Unfortunately, in Pakistan, the term is yet to be used effectively as corporates attempt to target stakeholders.




PR is about winning trust with systematic communication and planned actions — it remains one of the most dynamic and multifarious professions.

Despite the fact that people lack awareness, its vitality cannot be denied. Whether it is a trading company, law firm or a big corporate, a positive image not only helps maintaining existing customers but also attracts new ones.

However, opinions differ when it comes to drawing the line for the PR domain. How is it different from advertising? Is the role limited to get press releases published and crisis management, or is it about engaging stakeholders?

"PR is different from marketing, it is a 'soft sell' — many companies and global brands have in fact become very big, just by using PR effectively, with little or no advertising," said Fahad Qadir, director for public affairs and communication at Coca-Cola Export Corporation Pakistan.

For Qadir, PR, as a business function, was relatively unknown in Pakistan until about 15 years ago. Multinationals virtually introduced PR in the country, as they had substantial prior experience from markets elsewhere.

Since then, many local companies have adopted PR strategies, but there are still many others who have yet to understand the potential. Furthermore, in today's rapidly changing environment, PR is even more important as people tend to form perceptions of companies and brands, which translate into actions.

"Today, the audience is educated, very well-informed and even skeptical; people have a huge flow of information and data from a vast number of sources," said Zohare Ali Shariff, CEO at Asiatic Public Relations. This effectively means that your message should be able to reach the audience despite the information overload. And secondly, and equally importantly, it should stand the test of critical appraisal. In other words, it should be credible, he added.

Meanwhile, budgeting for PR remains a highly subjective issue. "One cannot state a fixed amount or percentage that a company will allocate to PR, as compared to advertising for instance," Qadir said. "Our policies in Pakistan are guided by our global mission statement. So we seek to conceptualise and enact programmes and initiatives that are in line with this mission statement. Budgeting then naturally follows.

"But, generally speaking, it is said that globally companies will spend between 5% and 10% on PR."

Published in The Express Tribune, March 22nd, 2015.

Like Business on Facebook, follow @TribuneBiz on Twitter to stay informed and join in the conversation.