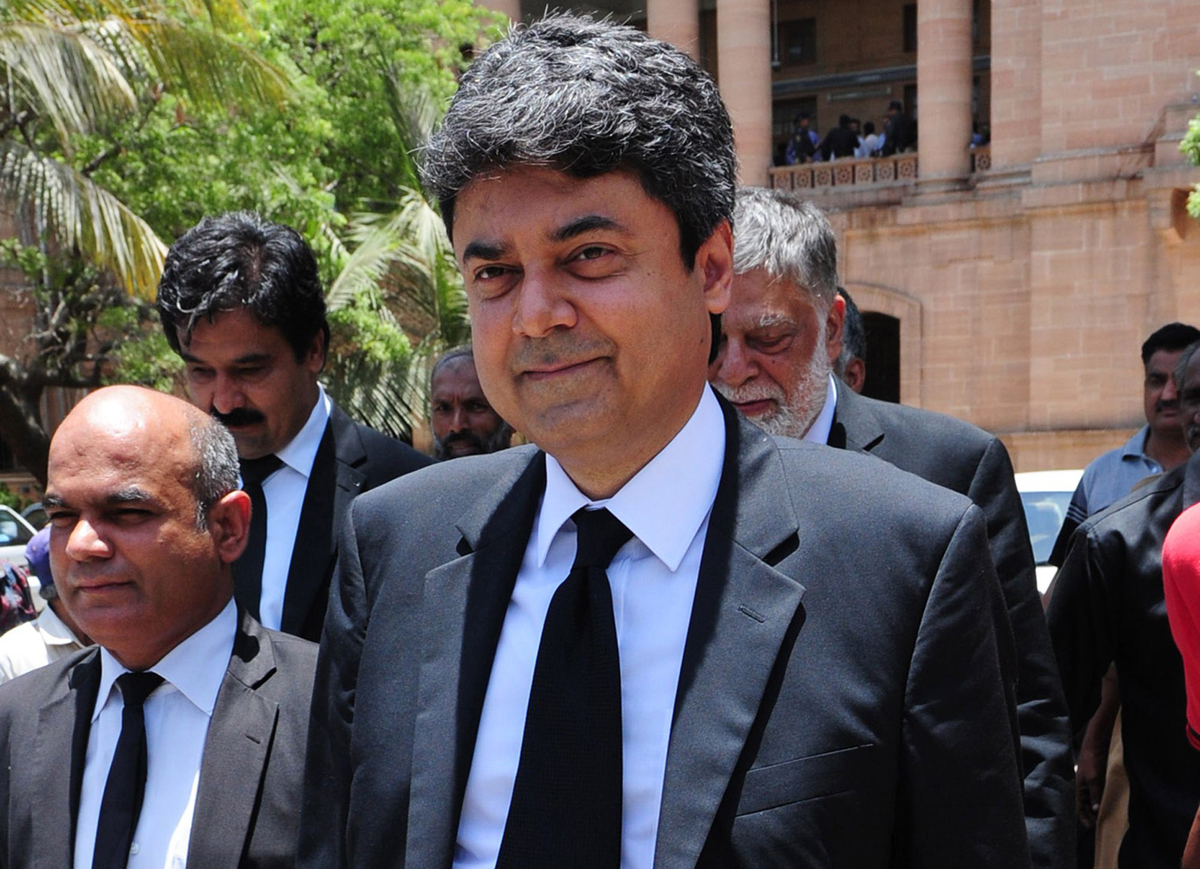 ---
KARACHI: Saulat Mirza's confessional video bears no legal standing, said Muattahid Qaumi Movement (MQM) Senator Dr Farogh Naseem on Thursday evening, Express News reported.

Addressing a press conference, the MQM leader said the party rejects all allegations made by the Mirza, adding that the propagation of his supposed confession was an attempt to defame the party.

The MQM leader said that after the trial is held and appeals are rejected, section 164 is not applicable.  "Don't make a mockery of things. The government does not like the MQM but they should do things which are digestible."

He further added that according to jail manual, no one is allowed to visit the death row convict except his family members, then how was it that Mirza's statement was recorded and then broadcast.

Refuting Mirza's claim that Sindh Governor Isharatul Ebad Khan provides protection to criminals in police stations, Dr Naseem said it was not possible for the governor to do such a thing since he has no such powers and is bound to act on the advice of the chief minister.

MQM has also decided to approach the UN against the media trial and to write a letter to its Secretary General.

Read: 'Sindh Governor Dr Ishratul Ebad expected to resign within 48 hours'

Earlier in the day, it had been reported that Governor Sindh may resign within the next 48 hours.

Just hours before his execution, Saulat Mirza had alleged in a supposed video confession that he killed former KESC Director Shahid Hamid on the directives of party chief Altaf Hussain.

Read: MQM chief ordered KESC director's assassination, claims Saulat

According to video released by a private television channel late on Wednesday, Mirza alleged that he received the order for the 'hit' from Altaf at MQM leader Babar Ghauri's residence.

Mirza claimed that orders were given on telephone by the party chief himself. Usually, the party chief would either give orders himself or through the likes of Babar Ghauri.

He further alleged that people whom the party wanted to save from police torture are provided protection in police stations through Governor Ishratul Ebad Khan. Even during the PPP's government, he was facilitated in jail and allowed to meet family members in separate rooms.
COMMENTS (11)
Comments are moderated and generally will be posted if they are on-topic and not abusive.
For more information, please see our Comments FAQ