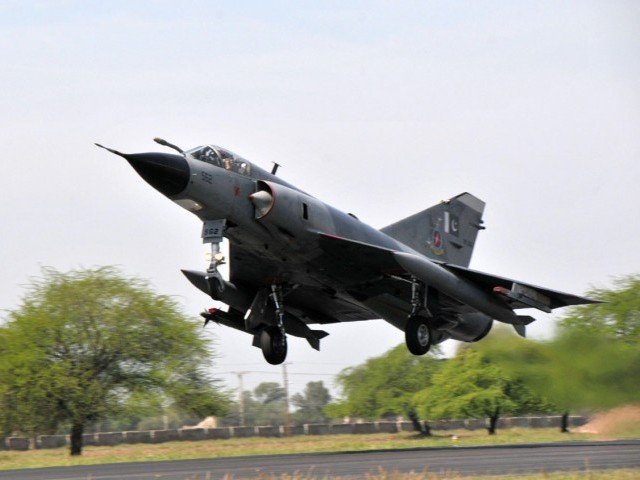 ---
PESHAWAR: A Pakistan Air Force (PAF)Mirage aircraft crashed Wednesday afternoon in Miran area of D I Khan district.

District police (DP) has so far confirmed deaths of both the pilot and the co-pilot. The bodies have been mutilated beyond recognition.

Read: PAF inducts Chinese-built warplane

Officials said the plane was on a training flight when it crashed. They added that during the flight, there was torrential rain and lightening which may have caused the crash. The DP office added that rescue teams have been dispatched to the area.

The plane crashed in Chirra, Miran situated around 80 kilometers away from D I Khan. Eyewitnesses said the plane caught fire during the crash.

In a statement, the PAF identified the pilots as Air Commodore Shafqat Mushtaq and Flight Lieutenant Sohaib Rasheed.

Further, a board of inquiry has been ordered by Air Headquarters to determine the cause of accident.