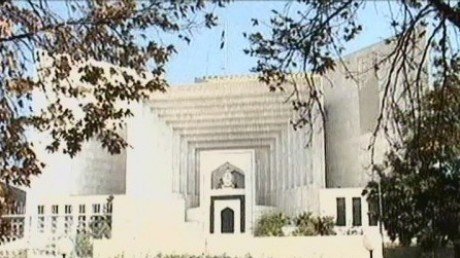 ---
ISLAMABAD:
Chief Justice Iftikhar Muhammad Chaudhry said on Thursday that Supreme Court will not allow public to be burdened by increase in electricity prices.
The chief justice made the remarks taking a suo moto notice of the hike in electricity prices. He noted that the prices are being increased despite a decrease in international oil prices.
PEPCO Counsel Khwaja Tariq Rahim set May 10 as the deadline to file a report on setting up of rental power plants to meet the energy needs.
While distribution company counsel Anwar Kamal cited a slide in IMF funding as the reason for shortfall.
COMMENTS (3)
Comments are moderated and generally will be posted if they are on-topic and not abusive.
For more information, please see our Comments FAQ