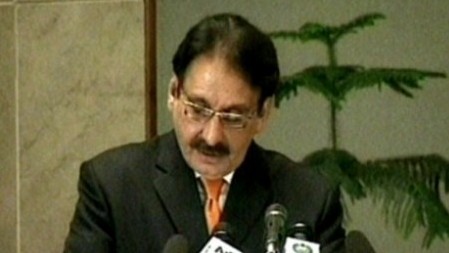 ---
ISLAMABAD: Chief Justice Supreme Court, Justice Iftikhar Muhammad Chaudhry on Thursday said the bidding process for awarding the Liquefied Natural Gas import contract was not transparent.

Special Secretary Petroleum G A Sabri informed the court that the government held direct talks with the supplier in the larger interest of the country. In response to this the chief justice said the government cannot hold direct negotiations with the supplier directly.

The chief justice also asked Sabri if he was hiding the relevant facts of the case. He directed the relevant authorities to cooperate with the court in providing sufficient facts of the case.

The Supreme Court has taken suo moto notice of the case.
COMMENTS
Comments are moderated and generally will be posted if they are on-topic and not abusive.
For more information, please see our Comments FAQ