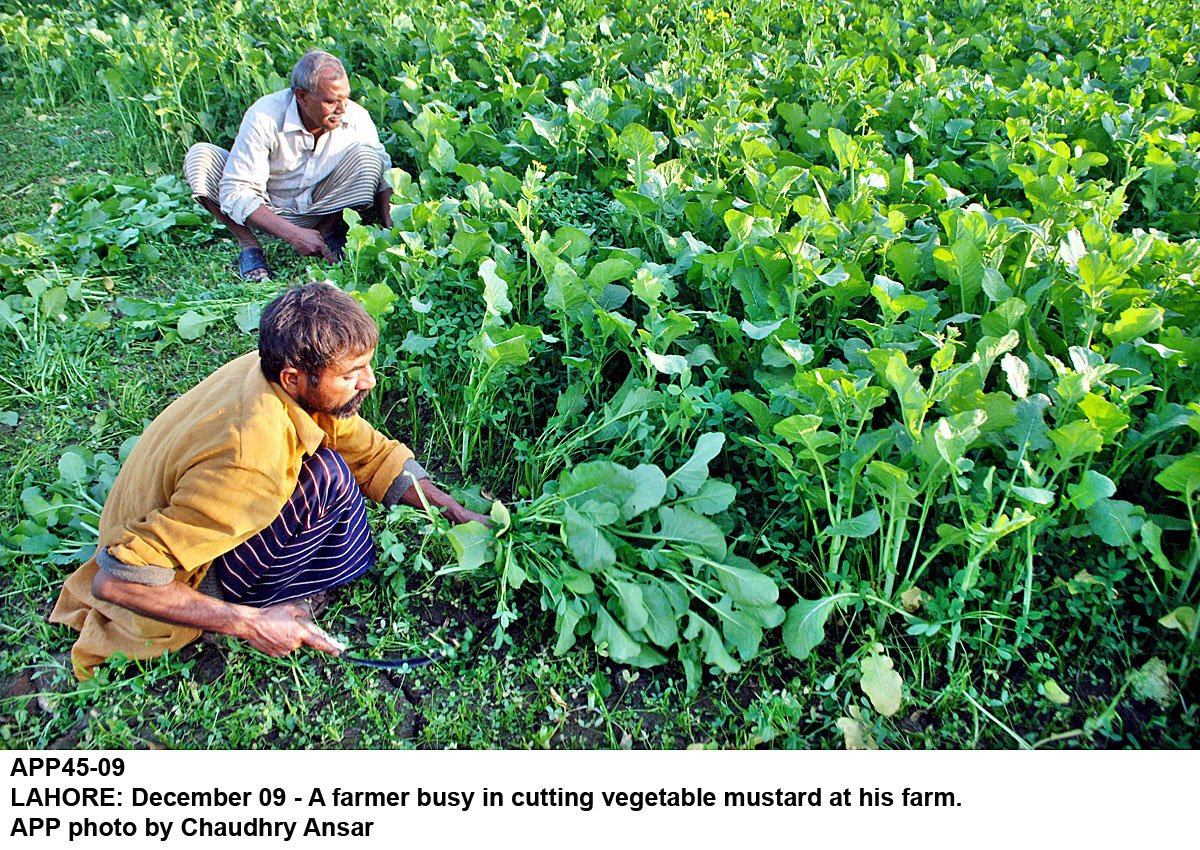 ---
ISLAMABAD: Experts highlighting depleting irrigation water resources called for reform in the irrigation management process at a consultative workshop here on Tuesday.

Speakers from Punjab and Sindh highlighted depleting irrigation water resources due to the growing water demand from different sectors of the economy.

They stressed shifting focus from productivity per unit of land to per unit of water and linking it with economic diversity to change the current system.




The workshop was organised by Indus Consortium in collaboration with Oxfam Novib.

The experts said that due to lack of vision and continued confrontation between irrigation officials and farmers, the reform process in irrigation management had almost come to a halt.

The workshop was attended by provincial and sub-divisional officials of relevant government departments, water experts, representatives of farmers, members of civil society and academics.




Speakers presented their recommendations for the new irrigation water policy briefs for Punjab and Sindh, which are being developed.

The participants recommended to the provincial governments that the task of policy framing should be accomplished through integrated and participatory approach.

They stressed that real stakeholders must be included in policy deliberation and decision-making processes.

Punjab Irrigation and Drainage Authority (PIDA) Deputy General Manager Muhammad Afzal Toor said the irrigation network in Punjab was merely supply-based on contiguous gravitational flow and the irrigation supply was unreliable due to less storage, even during peak demand.

"More than 70 per cent farmers have small land holdings and if you delink water rights from the land, small farmers will not survive," Toor said.

He added that adoption of water saving technology and high irrigation efficiency system needs to be promoted to minimise losses and enhancing water productivity in Punjab.

Manzoor Hussain, president of Small Farmers of Rangpur Canal (Muzaffargarh) said the farmers at the tail-end were not aware of the official warabandi.

He said farmers were not aware of their water rights and how to ensure gauge measurement to ascertain their share.

Oxfam Novib Programme Manager Khalid Saif said the adoption of water saving technology and high irrigation efficiency system should be promoted.

Dr Rajab Memon said that the policy document under review gave an impression that the irrigation projects upstream were probably the only cause of agricultural and delta decline in Sindh.

"Constructing new irrigation projects is a must to feed the growing population," Memon emphasised.

Sindh Agriculture University Tandojam Assistant Prof Ghafoor Siyal said irrigation and water policies in both provinces should be aligned with drainage, adding modern technologies should be adopted to enhance soil fertility.

Oxfam Manager Mustafa Talpur said that 50 per cent population in Punjab and 66 per cent in Sindh did not own any land holdings.

"Most of the women, who are 50 per cent of total population, are also landless citizens. The government should initiate economic opportunities for this segment," he said.

"Small tail-end farmers in Sindh are selling their agricultural lands to large landlords primarily due to shortage of water," Talpur mentioned.

He said that it would further cause land concentration with few landlords and shrink the number of small landholders.

Indus Consortium official Fiza Qureshi said that policy briefs were being developed in consultation with all stakeholders and would be presented to the respective provincial governments at a water conference next month.

Published in The Express Tribune, January 14th, 2015.
COMMENTS
Comments are moderated and generally will be posted if they are on-topic and not abusive.
For more information, please see our Comments FAQ