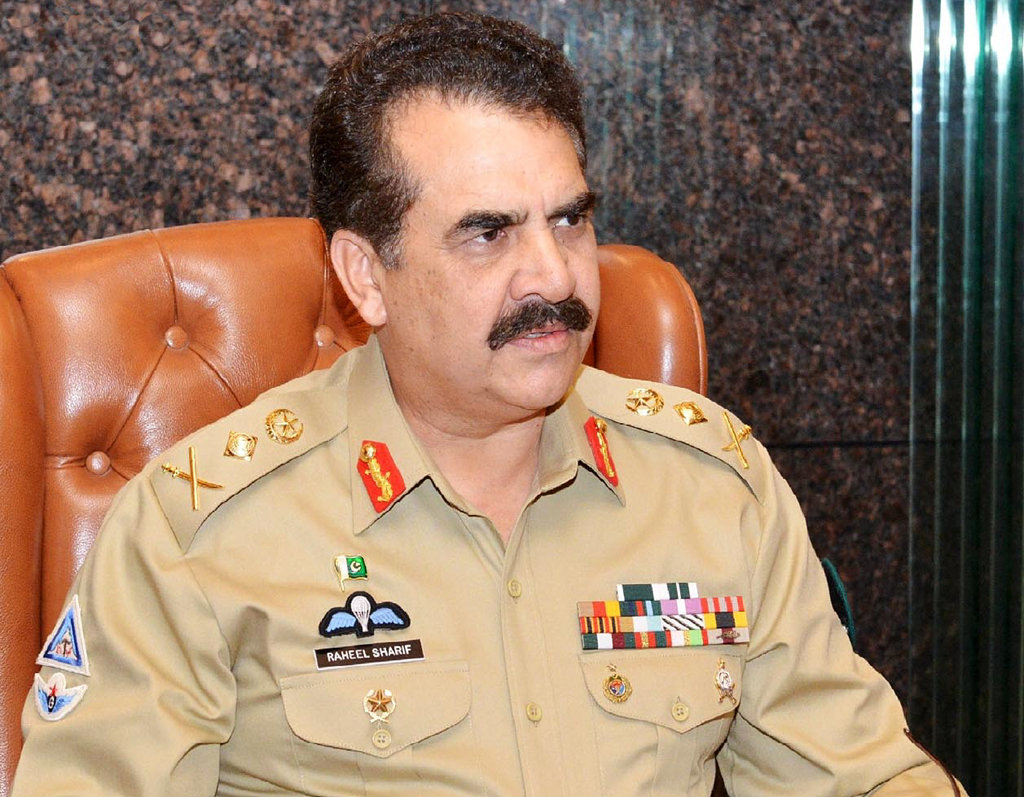 ---
Provincial apex committees were formed on Saturday in all provinces to coordinate security matters  to implement the recently approved National Action Plan, according to the ISPR. 

The apex committees will constitute both military and political leadership.

A special meeting of the Punjab Apex Committee was held at the Corps Headquarters in Lahore, which was attended by Army chief Raheel Sharif, DG ISI Rizwan Akhtar, Punjab Chief Minister Shahbaz Sharif, heads of law enforcement agencies, senior officials, and corps commanders from across Punjab.


To Coord security,implementation of NAP at province level,Apex Comte formed for each province.Special mtng being held for Punjab at Lhr-1/2

— Gen(R) Asim Saleem Bajwa (@AsimBajwaISPR) January 3, 2015
#Apex Cmte:#COAS attending.CM Punjab with heads of LEAs,Snr officials attending.Corps Comds from across Punjab,DG ISI also present-2/2

— Gen(R) Asim Saleem Bajwa (@AsimBajwaISPR) January 3, 2015


The forum reviewed the prevalent internal security situation in the province in regard to the NAP.

"The key to success lies in the whole-hearted participation of society, as well as ensuring harmony among all intelligence and law enforcing agencies at every level," Gen Raheel said.

"Failure to eliminate all manifestations of extremism and terrorism at the grass roots level in our country is not an option, no matter what the cost [is]," he said.

The army chief added that the "APC's resolve of the national leadership to root out terrorism from our soil will serve as a force multiplier."

He assured the forum of the army's full support to the provincial government for a judicious and speedy action against all forces of evil in Pakistan.

Further, the Punjab chief minister, appreciating the support of the army emphasising the importance of the joint execution of a comprehensive security plan within the parameters and timelines.

Yesterday, a meeting regarding the NAP -- which had come into formation following the tragic attack on the Army Public School in Peshawar in which 150 people, mostly children, were killed in cold blood -- took place.

Prime Minister Nawaz Sharif during that meeting had said the bill for the establishment of military courts should be tabled in Parliament on the same day.

Further, within that meeting, General Raheel had said that the military courts were not the desire of the army, rather were the need for extraordinary times.

Moreover, on Saturday morning, two major bills seeking constitutional amendments for speedy trial of terrorists were tabled in the National Assembly.

The bills were moved following consensus of all parliamentary parties on the creation of military courts for the trial of terrorists.