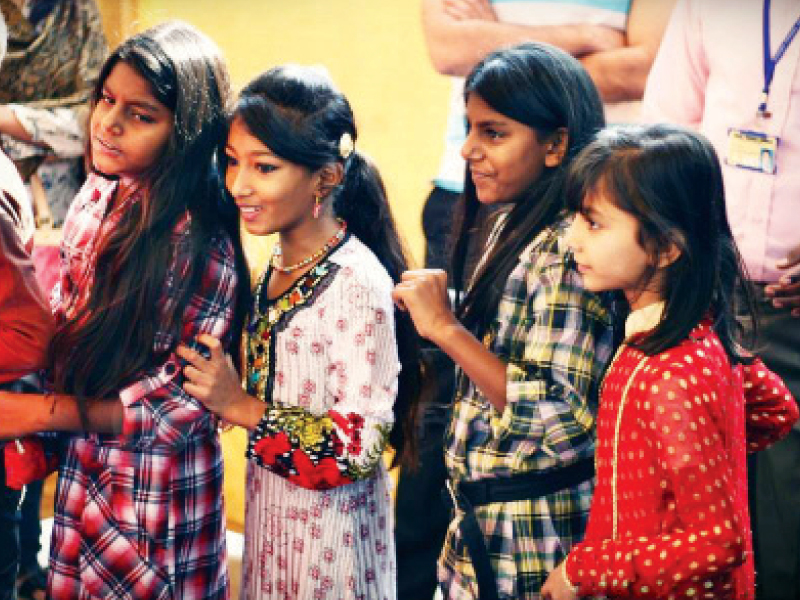 ---
KARACHI:



The children of St Thomas Church in Azam Basti didn't make much of the strangers who showed up at their church handing out gift bags on Christmas Day in 2012. They accepted their presents politely, smiled merrily and went off.




Little did they know that their smiles had left a lasting effect on those nine strangers who had collected donations, bought the presents and wrapped up 250 neat packages. With this, the Xmas Toy Drive officially kicked off.

Last Christmas, the drive's founders distributed gift-bags among 500 to 600 children in Essa Nagri, all put together from donations from people across Karachi. Some 200 packages were also sent to the All Saints Church in Peshawar, which had been made a target by militants. Over 100 people had perished in twin suicide blasts at a Sunday service on September 22, 2013.

This year, calls for donations have already been floated on Facebook and Twitter with the aim to give gifts to at least 1,000 children, a feat that Halima Mansoor, the founder of the drive, feels will be difficult. "It has been a tough year with the IDPs, the floods and the Thar drought. There is a lot of donor fatigue but we are hopeful that we will achieve our goal," she said. "And even if we don't, we're happy to bring a smile on the face of even one child."

The toy drive is an entirely volunteer-based process. Every year at the beginning of December, Mansoor starts asking for donations on social media. Her friends and acquaintances help spread the word, requesting contributions in cash, new toys, snack cartons and even volunteering for wrapping and distributing the presents.

The collection closes by Christmas Eve and the day is spent purchasing toys in bulk and packing them up. Each gift-bag contains a toy, stationery, a juice-box, colouring books and snacks.  On Christmas Day, the team sets out for their chosen locality, playing Santa for hundreds of underprivileged children.

Speaking about how the response to the drive has changed over time, co-founder Fahad Rasheed said it has only grown better. "There are a lot more donations, more enthusiasm and more volunteers, especially children," he explained. "It's great to know that the people who'll shape Pakistan's future have a good sense of giving." For Rasheed, too, the best part of the effort is the response of the children.

Fursid, an IT professional who has also been associated with the drive from the beginning, said their objective is to make children feel accepted and cherished. "It's their happiness that remains imprinted in my mind after each drive."

For the founders, this year's drive is even more important because of the horrific tragedy that struck the nation on December 16, when terrorists stormed into Army Public School in Peshawar and killed 148 students and staff members. "The drive is all about reaching out to children at Christmas. In the face of tragedy, we believe it is more important than ever to show them that they are cherished," said Mansoor. "Their joy is vital to our survival."

According to Rasheed, the drive's objective was always to invest in the future of Pakistan, its children. "The tragedy has left all of us speechless and broken. This year, we intend to promote the message of tolerance and coexistence," he said. "We need to tell our children that they are safe and we'll do whatever it takes to secure their future."

Published in The Express Tribune, December 24th, 2014.