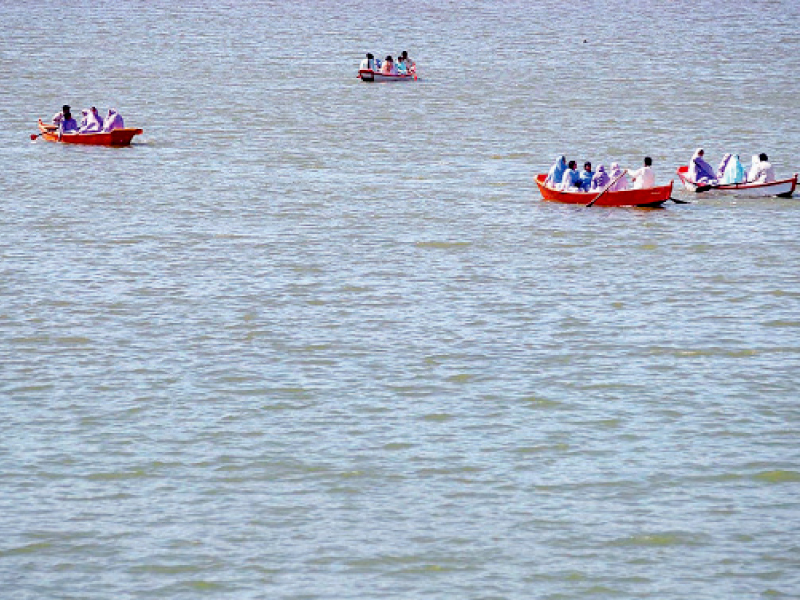 ---
ISLAMABAD:



The Fisheries Department of Islamabad Capital Territory (ICT) Administration has turned a blind eye to illegal fishing that continues unabated at Rawal Lake. 




An official of the department, while requesting anonymity, said residents of Bani Gala, Bhara Kahu, Malpur, Phulgran and other localities carry out fishing with impunity but the department has adopted a 'passive posture' on those involved in the illegal activity.

The official said motorboat service providers were equally responsible for the illegal fishing in the lake, as, according to him, they facilitate visitors to locate and catch fish.

According to him, visitors use rods, dynamites and net to catch fish. "The activity is going on with the collusion of four to five persons including the assistant warden of the fisheries department, who has given people a free-hand to catch fish," said the official.

Another senior official in the ICT Administration claimed that the netted fish were also being supplied to top officials of the fisheries department. "A deputationist from Punjab, who served as deputy-director in the fisheries department for five years, was also involved the illegal activity as he took bribes from people (through the deputed officials) before allowing them to carry out the activity even in the off season," the official claimed.

Stunting marine growth

According to sources, the fisheries department was almost dysfunctional and has failed to take steps to breed new fish in the lake. Interestingly, the department has no specific figure about the annual growth of fish in the lake.

"At the one hand, the department has failed to produce new breeds and on the other, it has let illegal fishing continue," said the official.

According to figures available with The Express Tribune, only 385 fines were submitted in courts from 2010 to 2014 and only three FIRs registered against violators.

When contacted, ICT Director Agriculture Lubna Ghayas admitted that the fisheries department was plagued with problems. She, however, claimed that she recently assumed charge of her office and will look into the matter to 'streamline' the department.

According to her, angling (fishing through rods) was legal but using dynamites and net was not.  "If anyone is found guilty, he will be brought to book," she claimed. She also said that in 2013, the Supreme Court had directed the Capital Development Authority to cancel licences of motorboats, however, the authority failed to comply.

When asked about the seven missing wireless sets of the fisheries department, which were used by duty officials but went missing some months back, she said an inquiry has been initiated to fix responsibility.

CDA Spokesperson Asim Kichi was unavailable for comments.

Published in The Express Tribune, November 2nd, 2014.