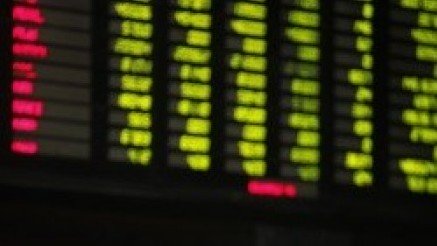 ---
KARACHI: Karachi Stock Exchange began the week on Monday on a slightly downward note.

Key Indices saw ups and downs around par values on Monday but could not get a foot hold in the positive zone except for the KSE-100 that closed marginally above par.

The KSE-100 saw a maximum of 33 points in the positive but could not remain firm as it fluctuated between negative and positive territory. The Index closed at 10,670 with a 10-point loss.

Lotte Pakistan, TRG Pakistan and Silk Bank were the top 3 companies followed by World Call.

Total exchange volume so far on Monday is Rs 180 million.