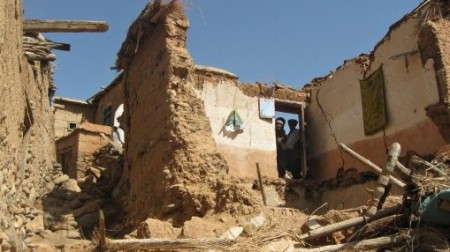 ---
KABUL:
At least seven people have been killed and 30 injured after a magnitude 5.3-magnitude earthquake struck in mountains north of Kabul.
The deputy governor of Saragan province has said the temblor hit just before 1:00 am, local time in the province, about halfway between Kabul and the northern city of Mazar-e Sharif.
Casualty reports take time to reach authorities, as roads and communications are sparse in the area.
The quake was felt in Kabul as well as the neighbouring countries of Uzbekistan and Tajikstan.
COMMENTS
Comments are moderated and generally will be posted if they are on-topic and not abusive.
For more information, please see our Comments FAQ