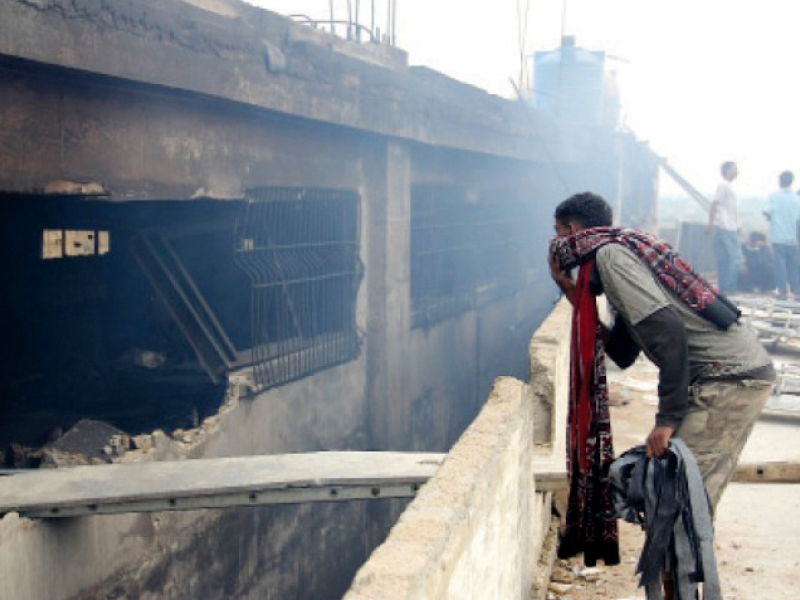 ---
KARACHI:



Muhammad Jameel's visits to the graveyard comprise 17 stops. His younger brother, who died in the Baldia factory inferno, is one of the 17 victims whose indiscernible bodies were buried unidentified.




Two years on, the 17 bodies remain buried at the KMC graveyard in Baldia, as the families remain clueless about which of them is their loved one.  "I don't know which one is my brother so I stop at each of the graves to pray," says Jameel, whose 20-year-old brother, Mohammad Waseem, died in the fire.

Waseem had been working at the marking department at the factory for four years. On the ill-fated day, he was stuck at the top floor of the factory where most of the people died.

For the identification of his body, the family was approached thrice for DNA testing. "We gave samples thrice but there were no results and even today, we don't know which body is my brother's," he says.

The mass burial of the 17 unidentified bodies was held last February, around five months after the incident.

Another distressed family is of Danish Jameel, who worked as a mechanic in the factory.

Terming the situation painful, his father says that Jameel's mother refuses to accept that their son is no more. "Believe me, we don't talk about our son. My wife keeps saying that he will come back. If we had received his body, she would have accepted that he was dead."

Trade unionist Nasir Mansoor said that while there were 17 bodies buried unidentified in the graveyard, there are in all 23 families who are waiting for the bodies of their loved ones. "We demand the government to take steps for the identification of the remaining bodies to relieve the families of their anguish."

Published in The Express Tribune, September 11th, 2014.