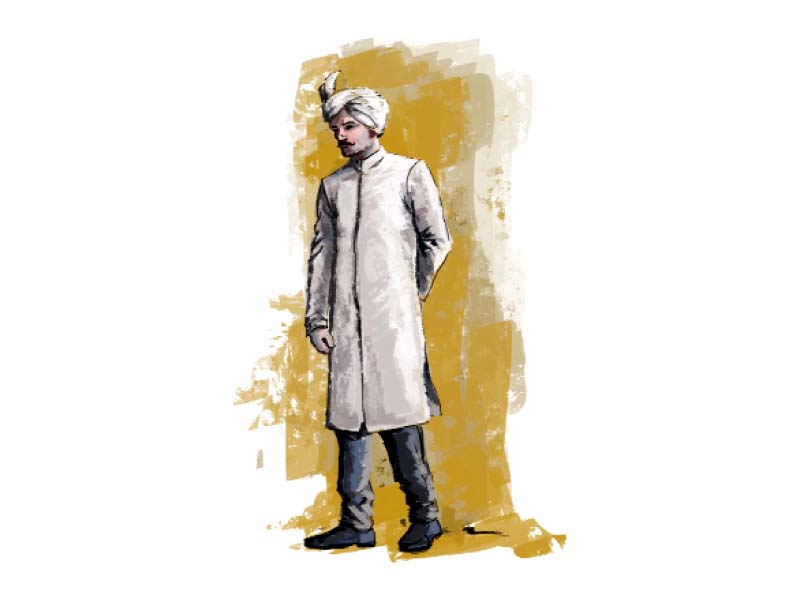 ---
KARACHI:



Abdul Hussain Baloch has been a permanent fixture at the Sindh High Court since 1978. He has seen a lot of politicians enter the court's premises for their hearings, petitions and cups of tea at the bar room.




He remembers the commotion that would take place on the days Muttahida Qaumi Movement's chief Altaf Hussain was brought to court in an Armed Personnel Carrier. "This was long before he went into exile in the 1990s," said the court hawaldar. "He wasn't as famous as he is now but his arrival used to cause a lot of hustle bustle."

Baloch is one of the few men at the SHC who are heard by everyone but not necessarily seen. He works with the court's peshgars.

These men stand outside courtrooms in a fancy uniform and make important announcements such as what case is going on.

"Rich politicians, famous television personalities, big time criminals and other litigants don't care about us," said Muhammad Mehboob who has been serving as a peon at the Sindh District and Sessions Court for more than 36 years. "They never noticed what we were doing there in the first place."

Mehboob claims he has seen two of the former Prime Ministers - Zulfikar and Benazir Bhutto in court, the former used to come to court when he was a young lawyer and used to meet them well.




Benazir, he said, used to come to court with her husband and former President Asif Ali Zardari while he was facing the Mir Murtaza Bhutto murder trial.

Baloch sits and goes through a list of names he remembers seeing at court, including the current Prime Minister Nawaz Sharif and his brother Shahbaz Sharif.

"Famous people usually sit here and wait before the cases are taken up," he said. "The prime responsibilities of a peon include calling litigants in court when it's their turn, sewing files, organising things before the judges' arrival and making court announcements."

A day in the life

The SHC comes to life at 8am, a peon's day starts as early as 6am. They also have to be dressed immaculately-  in the summer peons and hawaldars at the SHC wear white Sherwani and trousers with black shoes and in the summer they exchange their white Sherwani for a blue one.

During the week they need to be in court as early as possible to check the judges' chambers and make sure everything is in order.

In court, so much awe is attached to the judge.

When the judge enters a courtroom, the hawaldar standing outside has to announce his arrival by tapping a wooden stick on the floor. Everyone inside the room stands and waits for the judge to take his seat. According to Baloch, this is a tradition that they have been following since the British Raj.

Many peons working at the court prefer to be called 'khidmatgars'. Some say that after years of doing the same work they would not want their children to follow their footsteps. "I have seen judges, lawyers, ministers, criminals and common people and the protocol they get," said Hawaldar Muhammad Nasir. "I would rather my child study and become a judge."

Published in The Express Tribune, August 22nd, 2014.