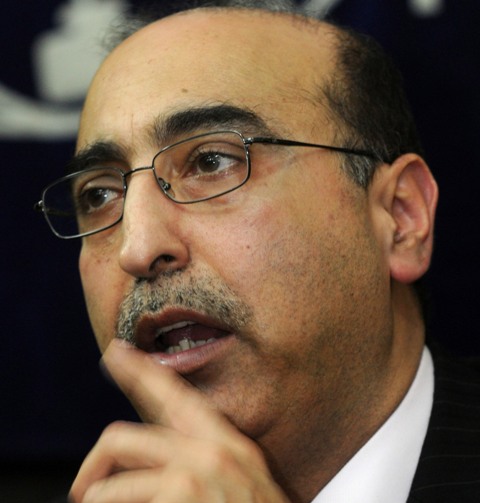 ---
NEW DELHI: Pakistan remains hopeful of strengthening ties with India despite an angry New Delhi last week cancelling scheduled talks between the two countries, Pakistan's high commissioner to India said on Wednesday.

Abdul Basit said Pakistan was confident of "overcoming this setback" after Delhi called off the diplomatic talks in Islamabad in a blow to warmer ties between the new Indian government and Islamabad.

Basit also defended his meetings with Kashmiri Hurriyat leaders earlier this week, a move that prompted Delhi to accuse Islamabad of interfering in its domestic affairs and cancel the talks.

"We believe Kashmiris are a stakeholder in this (diplomatic) process," Basit told reporters in the capital, explaining that the meetings with the separatists were a "longstanding" practice.

"We will not allow the process (of stronger ties) to be distracted in any way," Basit said, adding, "You will find Pakistan seriously committed to the process."

"There is no reason why we should lose hope of a strong bilateral relationship," he said.

Last month, the two countries scheduled talks between their foreign secretaries for August 25.

Indian Prime Minister Narendra Modi's surprise move to invite his Pakistani counterpart, Nawaz Sharif, to his swearing-in ceremony in May spurred hopes that peace talks between the two countries could resume.