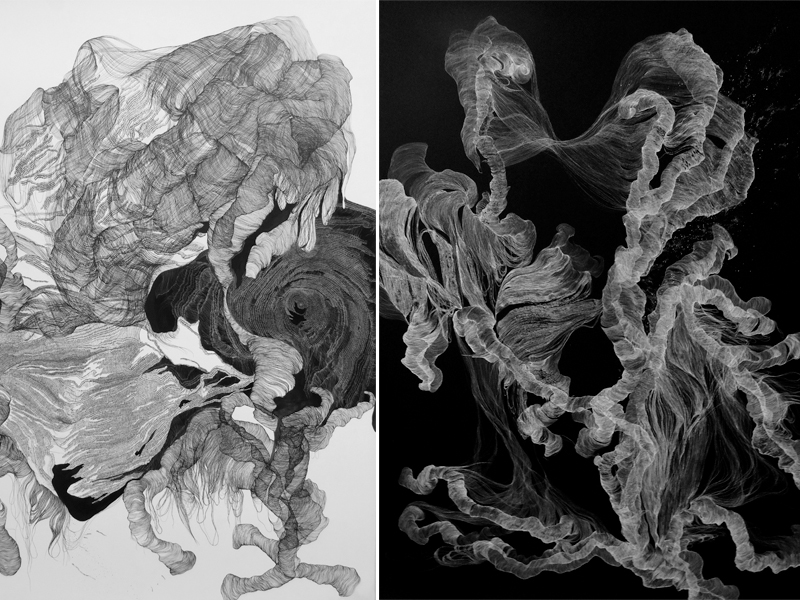 ---
LAHORE: Two artists from Pakistan have been selected to represent Pakistan at The Young Artists' Exhibition and Workshop in Kirklees during October.

Romessa Khan and Mariam Hanif will be representing Pakistan at the event which will be held at Kirklees College, United Kingdom. They will be conducting a 10-day workshop for students of art and design. They will also lecture students on traditional practices in Pakistan.

Speaking to The Express Tribune, Khan said four works by her will be displayed at the exhibition. "My work explores the therapeutic benefits of creativity which include relaxing and connecting with used objects." She said she tore weaved objects and reconstructed them in an effort to depict them as living things. Khan said she drew inspiration from ruins for her work. She said ruins had been valued since time immemorial for their beauty. Khan said ruins triggered catharsis as they were a testament to the collective history and experience of mankind. She said decay had been misconstrued as a passion for ruins as it represented a yearning for bygone eras.

Khan said her work represented a void between the past and the present, between the living and the dead. "My works seem to have a life of their own," she said. Khan said she used archival inks to draw. She said she enhanced images with fine lead and water colours if the need arose. "The choice of the medium I use is dictated by the subject I depict," Khan said. She said for achieving various effects and textures she relied on tools instead of mediums.

Khan said she saw herself as a part of a generation that had prized art. She said she aimed to take this passion further.

Khan hails from a Lahore based Pakhtun family. Her work has been exhibited nationally and internationally. She graduated from the National College of Arts in 2014 with a master's degree in visual arts.

Published in The Express Tribune, August 18th,2014.