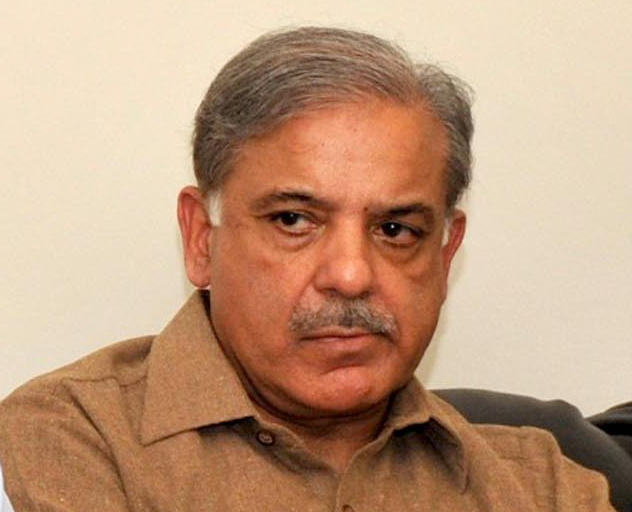 ---
LAHORE: Punjab Chief Minister Shahbaz Sharif said on Saturday that the nation has rejected those indulging in politics of protest by showing indifference to the untimely long march and so-called revolution.

Talking to a delegation of PML-N MNAs, Shahbaz said that the collusion of Imran-Qadri is a conspiracy against democratic system which will never succeed. Further, the chief minister said that the 'Azadi' march and 'Inqilab' march will be a fail.

Labelling the demands of Pakistan Awami Tehreek chief Dr Tahirul Qadri and Pakistan Tehreek-e-Insaf chairman Imran Khan's demands as unconstitutional, Shahbaz said that Imran's demand of a technocrat government is violation of court decisions.

"People have proven by burying the protest, that they will not allow negative and confrontational politics to create hindrance in the development process of the country," Shahbaz said.

Claiming that the future of Pakistan lies in democracy, the Punjab chief minister said that the solution to political problems is found through dialogue and mutual understanding.

"The demand of a resignation from an elected prime minister is undemocratic and unconstitutional."

"People know well that who is creating chaos in the country and who is serving selflessly."

The chief minister said that at present, Pakistan Army is fighting a war against terrorists and a conspiracy of dividing the nation has been hatched by launching the long march. He said that the country needs stability and not anarchy.

"Unity is much needed today than ever before."

Urging Imran to not stage a sit-in, Shahbaz said that negative politics are harmful for the stability of the country and democracy.

"Elements working against national interests will have to be stopped through unity."

In an apparent reference to Qadri, Shahbaz said that using women and children by a so-called revolutionary as a shield is neither politics nor humanity.

"The claimants of so-called 'Inqilab' march who looted national exchequer ruthlessly and made the country bankrupt during dictatorial era  have joined the 'revolutionaries'.

Shahbaz said that he has served the masses during six years and expressed the hope that with the support of 18 crore people of the country, conspirators will have to face humiliation.