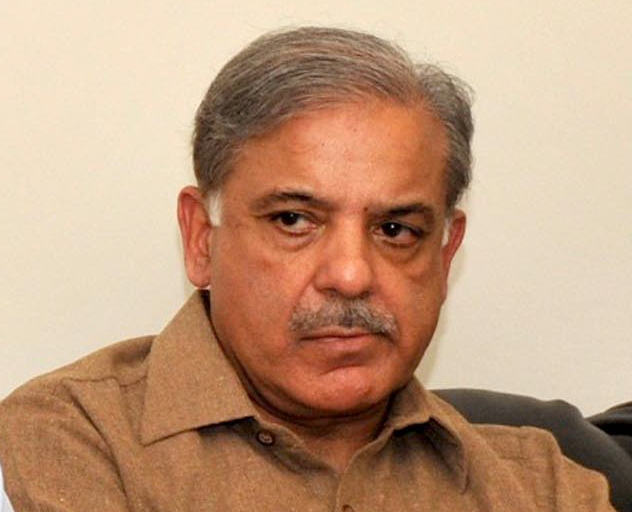 ---
LAHORE:



Chief Minister Shahbaz Sharif said on Friday that both Azadi March and Inqilab March lacked popular support.




The chief minister was speaking to a delegation of Pakistan Muslim League-Nawaz (PML-N) officials. He said the public had witnessed this through media coverage of these events. Sharif said those hoping that millions would march to the federal capital had been left dejected.

He said some elements had conspired to divide the country on Independence Day but the citizens had foiled their plans. Sharif said the Azadi and Inqilab Marches were destined to fail. He said that Pakistan Tehreek-i-Insaf (PTI) and Pakistan Awami Tehreek's (PAT's) unconstitutional demands had exposed their agenda publicly. Sharif said PTI chairman Imran Khan's demand for the establishment of a government composed of technocrats was unconstitutional.  He said the PML-N had secured an emphatic mandate in the last elections.

The chief minister said that Pakistan cannot be held hostage by a few people.  Sharif said that every step taken by the government had been in accordance with the Constitution. He said the PTI had undertaken the Azadi March to divert attention from its dismal performance in Khyber-Pakhtunkhwa.

The chief minister said that the public knew which elements had been trying to spread anarchy in the country and which forces had been serving them. Sharif said the country could not afford agitational politics as it was fighting terrorists in North Waziristan. He said national unity was the need of the hour.

Sharif said some forces were conspiring to jeopardise national security to further their political ends. The chief minister said the public would not allow anyone to create instability in the country.  He said the people behind the marches were not interested in resolving the problems of the public. Sharif said Khan had joined hands with the very forces that he had previously labelled as "thieves and robbers."

The chief minister said those supporting Khan and the PAT chief, Tahirul Qadri, had made Punjab the most corrupt province under the patronage of a dictator.  He said Khan was willing to negotiate with those who had the blood of thousands of Pakistanis on their hands but was unwilling to have a dialogue with an elected government. Sharif said the public would foil every attempt aimed at impeding national progress.

He said the public needed a singular march towards progress, prosperity and the eradication of terrorism. The chief minister said his PML-N government would continue to serve the masses and the country would overcome the challenges confronting it. He said that for the first time in Pakistan's history, an attempt had been made to polarise the country along political lines. He said the public would never forgive Khan and Qadri if instability in the country escalated.

Published in The Express Tribune, August 16th,2014.
COMMENTS (1)
Comments are moderated and generally will be posted if they are on-topic and not abusive.
For more information, please see our Comments FAQ