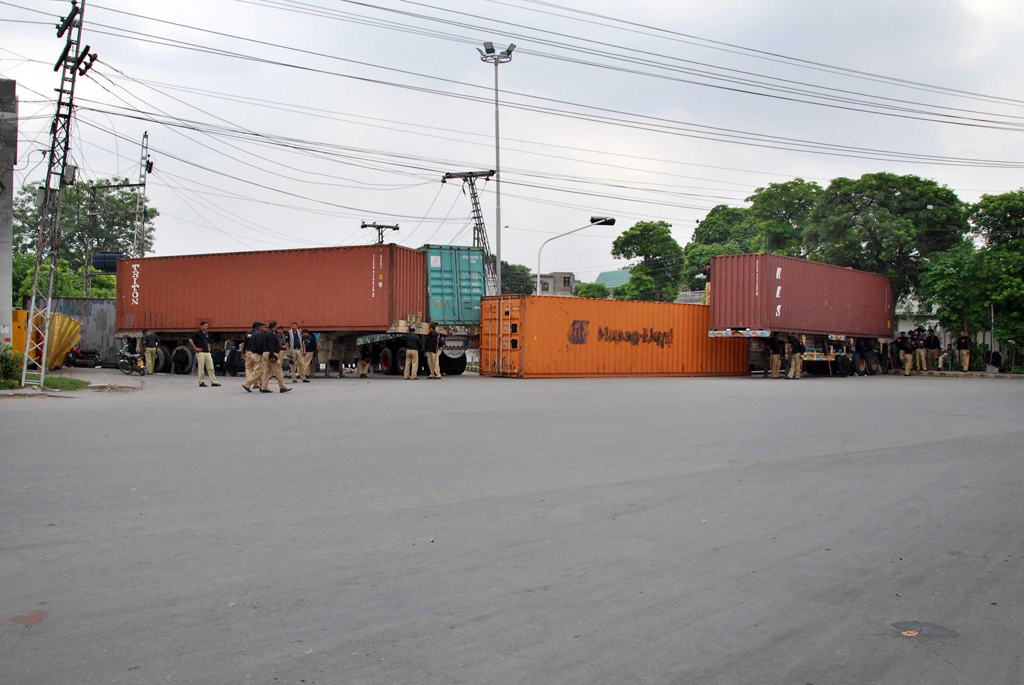 ---
LAHORE: All Pakistan Goods Transport Association Information Secretary Arshad Baig said on Thursday they were suffering huge losses as the government had impounded their containers.

He said police had impounded the containers last week without any prior notification.

"We have not been compensated for these," Baig told The Express Tribune.

He said several containers seized for the purpose had been carrying fragile crockery and perishable items.

He said apart from penalties imposed for late delivery, truck owners would have to bear losses in the form of salaries of drivers and helping staff.

Baig said nearly 2,000 vehicles had been seized in Lahore alone. He said half of these were carrying goods.

He said police had confiscated documents of vehicles to stop drivers and their helpers from driving away.

Baig said the drivers and their helpers who were helping police move the containers around were not even being given food.

"They sleep either on their containers or at police stations."

Tariq Nabeel, the All Pakistan Goods Transport Association general secretary, said several containers were the property of international shipping lines who charged $200 a day if transporters failed to deliver them on time.

"Police have been impounding containers since August 6." Nabeel said most shipping firms deducted fines from the security deposit.

"A trailer charges Rs100,000 for an eight-day trip from Lahore to Karachi." Nabeel said police had not maintained any record of the impounded vehicles.

"One of my trailers was seized from Sahiwal. It was found in Model Town four days later," he said.

He said perishable items had already been destroyed because of poor handling.

All Pakistan Goods Transport Association President Malik Shaukat said the association would calculate the losses and demand Punjab Police compensate them.

"We will file a suit if they fail to compensate us."

Capital City Police Officer Zulfiqar Hameed denied the claim that containers had been impounded.

"We have acquired them on rent through a contractor," the CCPO told The Express Tribune.

He said the SP (administration) had been maintaining the record of containers.

Asked if police would compensate transporters, Hameed said they had already been paid some money in advance. He, however, refused to disclose the amount.

Published in The Express Tribune, August 15th,2014.
COMMENTS
Comments are moderated and generally will be posted if they are on-topic and not abusive.
For more information, please see our Comments FAQ